Disney have confirmed that a fifth 'Indiana Jones' film is in the works.
READ MORE:
Following the massive worldwide success of the recently-released seventh 'Star Wars' film, 'The Force Awakens', Disney's CEO Bob Iger has revealed plans to reboot another of Lucasfilm's famous film series.
Speaking to Bloomberg, Bob revealed: "With George Lucas's 'Star Wars' – and 'Indiana Jones', by the way, which will be coming – we have more great stories."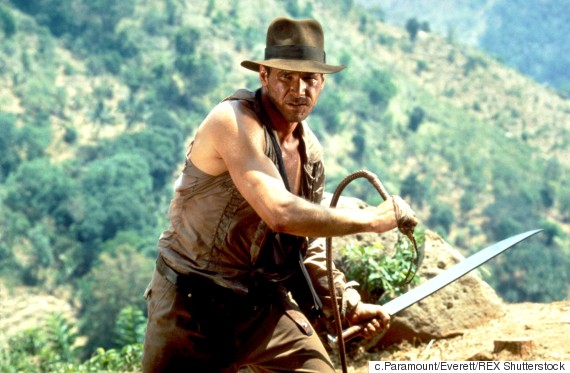 Harrison Ford as Indiana Jones
We can't wait to hear what George Lucas has to say about that film, given how openly critical he's been of 'The Force Awakens' he's been, even comparing Disney's acquisition of the 'Star Wars' franchise to selling it to "white slavers".
The most recent 'Indiana Jones' film, 'The Kingdom Of The Crystal Skull', was met with a lukewarm reception upon its release in 2008.
Alongside Harrison Ford, who reprised the titular role of archaeologist and explorer Indiana Jones, the cast included Cate Blanchett, Ray Winstone and Shia LaBeouf.
Reports in the press earlier this year suggested that an 'Indiana Jones' reboot could be in the works, but with 'Jurassic World' actor Chris Pratt taking over as Indie.
However, producer Frank Marshall was quick to pour water on those rumours, insisting that only Harrison could ever play Indiana.
The actor returned to 'Star Wars' after over 30 years, to reprise his role as Han Solo in 'The Force Awakens', alongside his fellow cast members from the original trilogy Carrie Fisher and Mark Hamill.
— This feed and its contents are the property of The Huffington Post, and use is subject to our terms. It may be used for personal consumption, but may not be distributed on a website.