Video footage of Jamie Lynn Spears, brandishing a knife after a fight broke out at a sandwich restaurant, has emerged online.
The incident took place at Louisiana's Pita Pit restaurant last month, with Jamie Lynn – Britney's younger sister, for those not in the know – taking extraordinary lengths to break up a brawl.
New footage, obtained by TMZ, sees her darting behind the counter at the restaurant, and retrieving a seven-inch knife, which she then proceeds to wave around in an attempt to stop the fight, after her friend was allegedly hit by a bottle.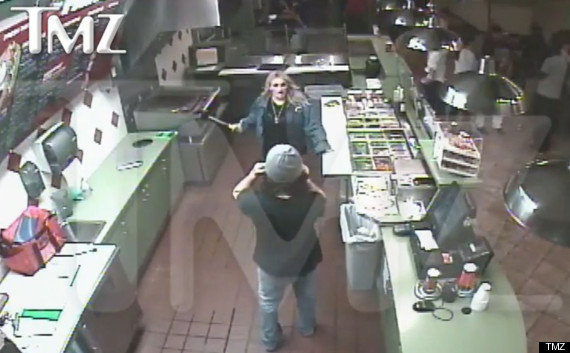 Jamie Lynn Spears
The restaurant owner told E! News at the time: "I have been with Pita Pit for several years, and have never seen anything like this before.
"A group of males got into an altercation and for some reason Jamie Lynn Spears ran behind the counter and picked up a bread knife."
He says the action took place at around 2am, adding: "Our management called the police immediately and thankfully nothing else happened.
"Our passion and focus is and always will be to serve the Hammond community healthy pitas!"
Aside from her association with her older sister, Jamie Lynn became a star in her own right when she starred as Zoey Brooks in the Nickelodeon series 'Zoey 101', which ran for three years.
Last year, she unveiled her debut EP of country music, following the release of her first single, 'How Could I Want More'. She also collaborated with Britney on a track for her most recent release, 'Britney Jean'.