One of the world's favourite super-villains turned 75 on Friday and to celebrate director David Ayer gave us all a glimpse of how he will appear in his next reincarnation.
The Suicide Squad wishes you a Happy Anniversary Mr. J! #Joker75 #SuicideSquad @WarnerBrosEnt @DCComics pic.twitter.com/LZXz0x947Q

— David Ayer (@DavidAyerMovies) April 25, 2015
Jared Leto will be plating the role of The Joker in the upcoming film, 'Suicide Squad'.
The image pays homage to writer Alan Moore and artist Brian Bolland's The Killing Joke, below.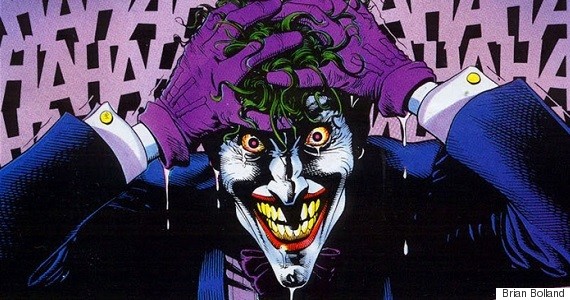 Remember when Leto chopped off and bleached his hair about a month ago? We knew it was for "Suicide Squad," and not just his personal fashion endeavors (which otherwise would not have been out of the realm of possibility), but now we're seeing more fruits of his villainous movie labors. Director David Ayer posted an out-of-focus photo of Leto recreating "The Killing Joke" in costume last week, but here's a screenshot of said Snapchat, thanks to Gawker. "Suicide Squad" opens Aug. 5, 2016.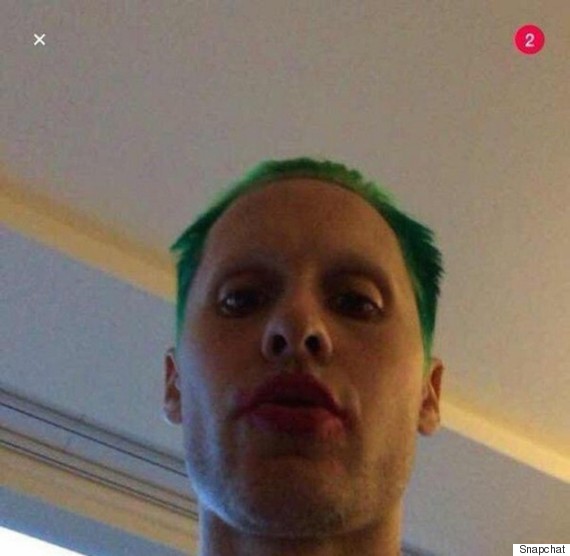 Suicide Squad is due in cinemas August 5, 2016.
— This feed and its contents are the property of The Huffington Post, and use is subject to our terms. It may be used for personal consumption, but may not be distributed on a website.