Jeremy Clarkson has thanked fans for their support, after a petition set up to get him reinstated as the host of 'Top Gear' reached a million signatories.
Last week, it was announced that the controversial TV presenter had been suspended from the BBC motoring show after a "fracas" with a producer, leading to a petition being set up in his favour.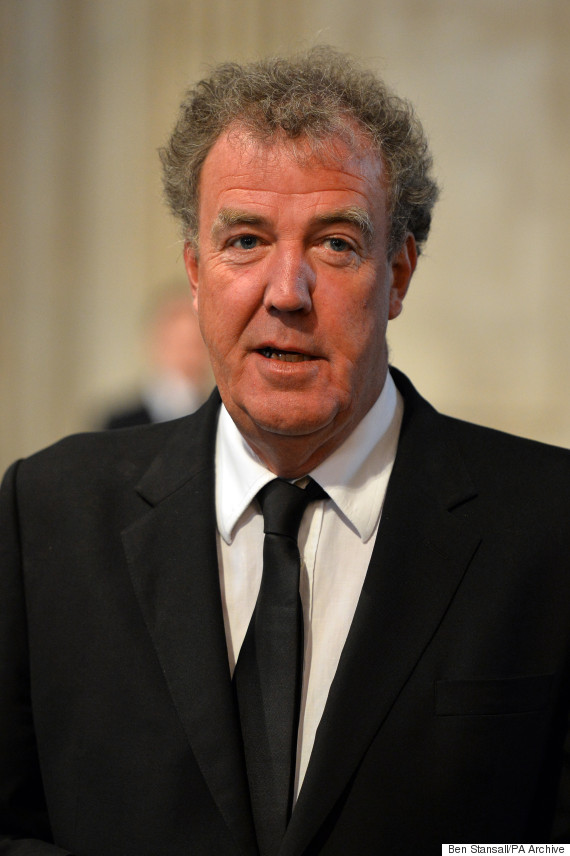 Jeremy Clarkson
The organisers of the 'Bring Black Clarkson' campaign then stormed the BBC offices on Friday in a tank, where a fake Stig straddled a cannon and showed off the "one million signatures" that the petition had managed to accrue in a short space of time.
Since his suspension, Jeremy has been keeping uncharacteristically quiet on social medla, but did post a message to his fans who have "called for his reinstatement", adding: "I'm very touched".
Many many thanks to all of the people who have called for my reinstatement. I'm very touched. We shall all learn next week what will happen.

— Jeremy Clarkson (@JeremyClarkson) March 20, 2015
The BBC have now said they'll be offering no further comments in a statement, insisting: "Following last week's suspension of Jeremy Clarkson, Ken MacQuarrie is now considering the evidence and will report to the Director-General on his findings next week.
"Once this has been considered, we will set out any further steps. The BBC will not be offering further commentary until then."
However, the chances of them taking him back may well be smaller than ever, after Jeremy launched an expletive-laden rant about the BBC on Thursday, branding them "f***ing b******s" who "ruined" 'Top Gear'.