Joe Cocker has died aged 70.
The Sheffield-born singer, who had a career lasting more than four decades with hits like 'A Little Help From My Friends', 'You Are So Beautiful' and 'Up Where We Belong', died after an undisclosed illness.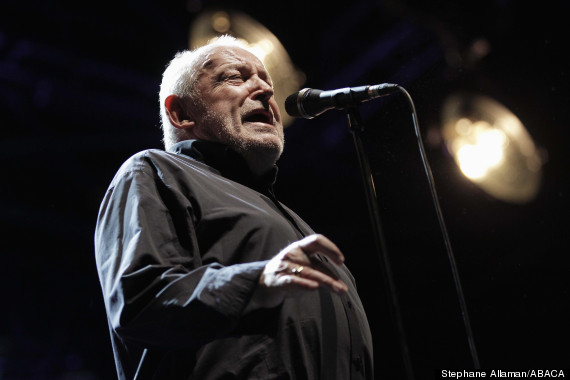 Joe Cocker was 70
His agent Barrie Marshall described Mr Cocker as "simply unique". "It will be impossible to fill the space he leaves in our hearts," he added.
Cocker, famous for his distinct gravelly voice, was made an OBE in 2007 for his services to music.
He started out singing in pubs and clubs before his version of 'A Little Help From My Friends' – a Beatles cover- reached number one in 1969.
Mr Marshall added: "He was without the doubt the greatest rock/soul voice ever to come out of Britain- and remained the same man throughout his life.
"Hugely talented, a true star, but a kind and humble man who loved to perform. Anyone who ever saw him live will never forget him."
SEE ALSO:
Last year he had a number one album in Germany and performed in Hammersmith in June, in what turned out to be his final concert.
The singer is survived by his wife Pam, his brother Victor, his step-daughter Zoey and two grandchildren.
Edgar Berger, chairman and chief executive of Sony Music Entertainment International, who signed Cocker, said: "Joe Cocker is a legendary artist of rock and blues history and yet he was one of the most humble men I've ever met.
"His iconic voice will forever be etched in our memories and our thoughts go out to Joe's wife Pam and his family at this difficult time. Joe will live on in the hearts of millions of fans around the world."
Beatles drummer Ringo Starr paid tribute to his friend, saying: "Goodbye and God bless to Joe Cocker from one of his friends, peace and love."
Cocker was born in May 1944 in Sheffield, where he lived until his early twenties and came to prominence in the early 1960s.
He won his a Grammy in 1983 and an Oscar for his duet with Jennifer Warnes, 'Up Where We Belong', from the Richard Gere film 'An Officer And A Gentleman'.
A prolific artist, he released 40 albums during his lengthy career.
Away from music he enjoyed long walks in the mountains with his dogs, fly fishing, playing snooker with friends, and growing tomatoes in his greenhouse.