Johnny Depp has tied the knot with Amber Heard at their house in Los Angeles, it has been reported.
SEE MORE:
According to People magazine, the couple held a small ceremony at their California home, ahead of a much larger wedding celebration this weekend, which will reportedly be held at their private resort in the Bahamas.
Earlier this week, a source told E! News that Johnny "couldn't wait" to marry Amber, adding: "He's so in love!"
Apparently he was even more keen to head down the aisle than anybody realised.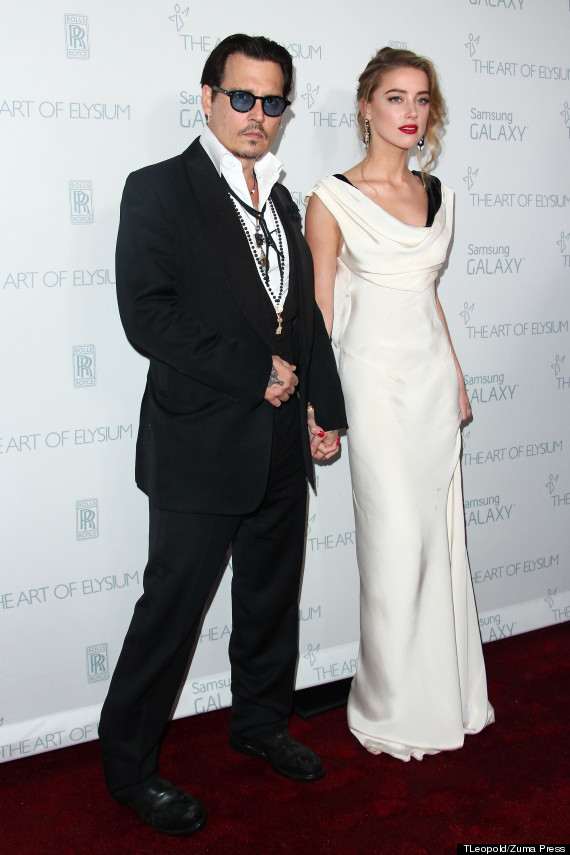 Johnny Depp and Amber Heard
The New York Daily Post have reported that, while the couple's weekend bash will be decidedly more showbiz than the small ceremony at their home, it's still going to be a fairly low-key affair.
Just 50 guests are thought to have been invited to the ceremony, which includes Amber's family and Johnny's children.
A source told the newspaper that they specifically chose this weekend for their wedding because their schedules were so hectic they didn't know when they'd both be free next, explaining: "She's filming a movie in London, and he's getting ready to film the next 'Pirates of the Caribbean' in Australia.
"This is the only time that everyone could get together."
Johnny and Amber first got engaged, after a year of dating, in December 2013.
They met on the set of 'The Rum Diary', a film which they both had starring roles in.
The 'Pirates Of The Caribbean' actor was previously married to makeup artist Lori Anne Allison, and was later in a relationship with singer Vanessa Paradis for 14 years, with whom he has two children.