It's arguably the scene that made the film the legend it is today.
More than 25 years ago, Meg Ryan re-enacted a shuddering orgasm whilst sitting in a deli opposite Billy Crystal for Rob Reiner's When Harry Met Sally.
And now Keira Knightley has reprised the scene with some pretty convincing results.
The clip is part of Vanity Fair's celebration of the British invasion of Hollywood, featuring a portfolio of names including David Oyelowo, Benedict Cumberbatch, Keira Knightley, Jamie Dornan, Felicity Jones, Gugu Mbatha-Raw, Damian Lewis, Natalie Dormer, James Corden, Tom Hiddleston, Chiwetel Ejiofor.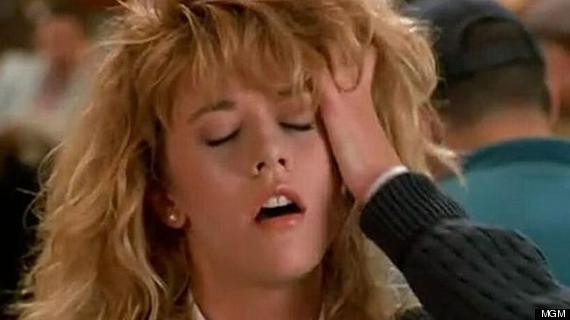 Meg Ryan made her name with this hilarious scene in 'When Harry Met Sally'
The portfolio was shot by London-born photographer Jason Bell, who also directed three short films – including this rousing scene from Knightley.