Kit Harington fans will be getting a double dose of their favourite come the New Year – not only is he back in action as the angelic Jon Snow in the new series of 'Game of Thrones', but he'll be causing sniffs in wartime drama 'Testament of Youth' on the big screen.
READ ALSO:
FREE CINEMA TICKETS: Watch Kit Harington, Alicia Vikander in 'Testament Of Youth'
It might come as a relief to Kit that his fans will have something else to talk to him about when they bump into him, as he tells HuffPostUK that the antics of Jon Snow aren't what he'd generally like to be speaking about…
"It's strange, everywhere you go, someone's watched it, everyone wants to talk about Thrones when they meet you, and I guess that's natural if they watch the show.
"But I don't want to talk about it. I like filthy conversations, good old-fashioned stupid jokes." (Fans, take note, the way to Kit's heart, or at least to him buying you a beer…)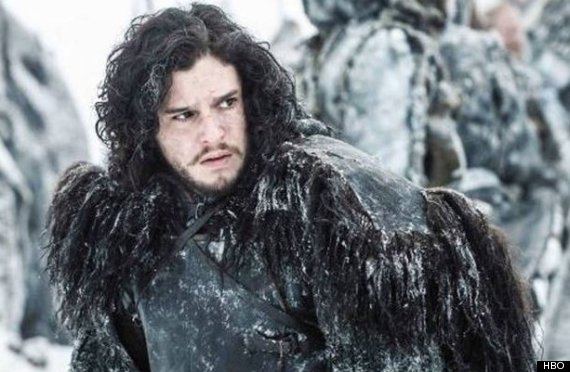 Kit Harington plays Jon Snow in 'Game of Thrones', which means to many show-related conversations with fans
Despite the lack of privacy that's come with his role in the globally successful medieval romp, Kit only feels gratitude both for the friends he's made on the show… "I feel part of a very privileged club, and we're all very, very close"… and the career he's hoping to build on the back of it.
Sure enough, 'Testament of Youth' sees him taking the lead role of Roland Leighton opposite Alicia Vikander in the film based on the memoir by Vera Brittain, which Kit, like many people, first studied at school. He admits, though, his attention was grabbed by the fact he was offered an audition, not the role itself.
"I read the script they sent through, and it just got better and better," he remembers.
"Plus, I'm really lucky at the moment, I get offers for roles without reading, but this was for an audition. And that made me realise I wanted to fight for it."
The film, with its romance playing out against a background of millions of young men being sent to war, has an old-fashioned feel to it, something that also appeals to Kit.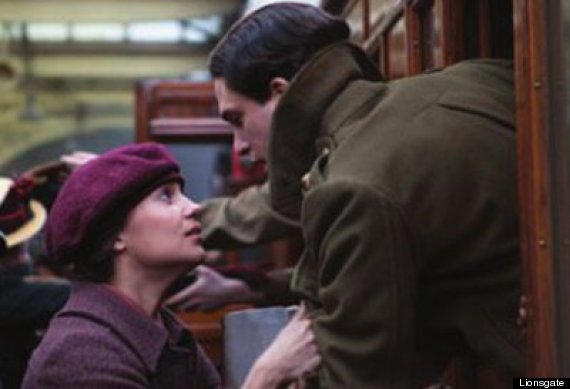 Kit Harington "loves a bit of doomed love, when it doesn't work out"
"It definitely has that 'Brief Encounter' aspect to it," he agrees. "I love a bit of doomed love. I love it when it doesn't work out."
Kit's role of Roland required him to read all of real-life Roland's correspondence from the field, a wealth of information not lost on the actor playing him…
"I don't write letters, I write lengthy, involved emails," he muses. "Maybe I should write letters, but it's so painful on the wrist. I've always thought about printing out my emails, because it's lost otherwise.
"There's loads and loads of research material to go on with Roland, and I pored over those and had them on set, to remind myself he was a real person."
'Testament of Youth' is in UK cinemas from 16 January. Watch the trailer below…