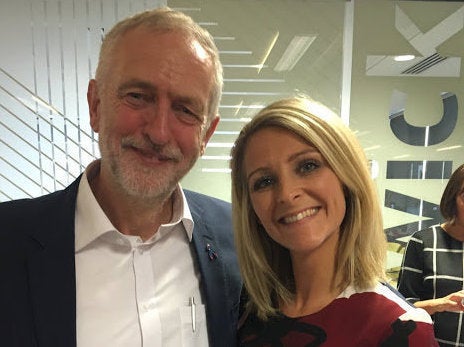 Labour's governance chief Emilie Oldknow has decided to quit the party, HuffPost can reveal.
In a letter to colleagues, the party's Executive Director for Governance, Membership and Party Services said she was stepping down this summer to pursue 'other opportunities'.
Oldknow was tipped only last month as a possible new Labour general secretary following the decision of Iain McNicol to resign from the top job.
But it appears that she has concluded that she would have little chance of defeating Unite's Jennie Formby in the race to replace him.
As the most senior female staffer at Labour HQ for the past six years, and seen by many as the unofficial 'deputy general secretary', Oldknow is widely admired by her colleagues in London and the regions.
For the past few months as McNicol wound down his own activity, she took on many of the major decisions.
Labour has seen a raft of senior departures in recent months, including former elections chief Patrick Heneghan and McNicol himself.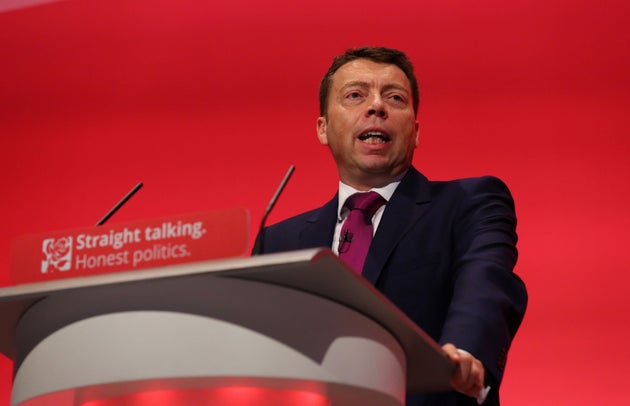 Heneghan told HuffPost: "It's a terrible blow for HQ."
A senior staff source added: "This is a real blow for the party. A bigger one than Iain going. Emilie did the politics.
"She has kept the organisation moving over the last two years navigating through some almost impossible political terrain and is widely respected by all parts of the party including staff, LOTO [Leader of the Opposition's office] and the unions.
"Emilie loves the party but wasn't interested in the General Secretary role. Iain's resignation is the natural time for her to go and do something different but it undoubtedly is going be a massive hole at Southside [Labour's HQ]."
Allies of Jeremy Corbyn have long wanted to shake up the party's HQ to bring it more in tune with the mass of new members who joined since he became leader.
Oldknow is one of the last senior staff links to the Blair, Brown and Miliband eras and is seen as an expert on the party rulebook and its disciplinary procedures.
The veteran official, who is married to Shadow Health Secretary Jon Ashworth, revealed her decision in an email, a copy of which was passed to HuffPost.
Hello

I wanted you all to be the first to know that after 15 years working for the party, I will be leaving in the Summer to pursue some new and exciting opportunities.

As you can imagine, this has been a very difficult decision to make, but after working on 4 General Elections, countless local elections, by-elections, Conferences and referendums it feels like it's time for a new challenge. I have been around so long I can even remember the regional devolution referendum. It's time to recharge my batteries.

I have never been more proud than when Tom Geldard called me to say that I had been successful in getting on to the Trainee Organiser scheme in 2003. I was so overjoyed I think I actually squealed! I couldn't believe I had got a place on it and was going to work for the Party in the East Midlands. I didn't work for an MP, my parents were not involved in labour politics and I spent my time volunteering for my local labour party in Mansfield. Throughout the amazing highs and devastating lows, I have always remained as proud now as I was then.

I have been so lucky to work with amazing people throughout my party career – the fantastic staff in the East Midlands office where I was an Organiser and then Regional Director. And of course, you lot. You have made the last 6 years in this role a pleasure. You are all mega talented with super human powers of delivery, dedication and more importantly, patience! The Labour Party is extremely fortunate to have you. We have laughed a lot and cried a bit. I know I have made some friends for life.

Together we have achieved so much which will provide a firm foundation upon which the next General Secretary and Jeremy can lead the organisation and party to general election victory whenever it comes.

As the most senior woman in the Party organisation for the last 6 years, I have always tried to ensure the ladder is not pulled up behind me, but to encourage other women to progress through our organisation. I'm proud to have put in place the first ever Female Leaders Programme, which has seen 13 women in the first cohort go on and get promoted. We are now in to our second year. In addition, we've gone from just 2 female Regional Directors when I started to almost 50% now; our senior management is now 5 women to 3 men and our equal pay audit sits at just under 4%. We should not rest until this is eliminated completely.

In 2015, we insisted that over 50 per cent of winnable seats were allocated as all women shortlists and in 2017, the snap General Election ensured that of the 12 'retirement' seats, 9 went to women. As we know decisions about all women shortlists are never easy, there is always a reason why the proposed constituency needs to be for the local man or favoured son, but given the number of strong leading women in the PLP and shadow cabinet today I'm glad we persisted.

At the beginning of 2016 we began the process of putting in place the first ever safeguarding policy and our harassment protocol, which meant we were better placed to deal with some of the shocking and upsetting cases which have come to light over the past 6 months. Again, there is more to do on this to ensure the Labour Party is a welcoming and safe place to engage in politics.

We have transformed our HR, ensuring our processes are fair and transparent so we can employ the very best, committed and dedicated people committed to securing election victories in order to improve conditions for the people we are in politics to fight for.

And of course, we've helped steer candidates and agents through two general election campaigns whilst keeping in line with the Electoral Commission and Information Commissioner, as well as implementing the decisions of the NEC through two leadership elections with a process that wasn't envisaged to be put into practise for years (whatever happened to the NEC Implementation Committee?!). Working to secure the party's stable financial position for the years ahead is also something I am proud to have played my part in.

The political books and newspaper clippings rarely mention the heroic efforts of party staff who each day go to work with one simple objective -to help secure the election of a Labour government. I know only too well, starting off as a trainee organiser in the East Midlands to becoming Executive Director, that's it the hard work, dedication and sheer extraordinary professionalism of our staff that can make such a difference to whether we win or lose on the ground.

This isn't a nine to five job and we give everything we have to it.

I'm proud of each and every one of you.

And with crucial elections in May, an unstable government that could collapse at any moment and the importance of ensuring a smooth transition to a new General Secretary, I'll still be around for a little bit longer.

But for now I wanted to thank you all for the help, support and friendship you have given me.

I am looking forward to the future and will leave knowing that as always you will be fighting as hard as you can for the election of a Labour Government, led by Jeremy, we can all be proud of.

Emilie Oldknow

Executive Director

Governance, Membership & Party Services