NEW YORK — Longtime resident of the United States Liam Neeson has angered the country's twitchy far right by stating that "America has too many fucking guns".
Speaking at the 'Taken 3' press conference in Dubai on Monday, the Irish-born star of 'Schindler's List', who once again plays Bryan Mills in the final film of the trilogy, responded to a question about the Charlie Hebdo attacks in Paris last week, which he linked to gun violence in the US.
"There are too many fucking guns out there, especially in America," said the 62-year-old. "I think the population is, like, 320 million? There are over 300 million guns. Privately owned, in America. I think it's a fucking disgrace. Every week now we're picking up a newspaper and seeing, 'Yet another few kids have been killed in schools.'"
Reported by the Washington Post, Neeson added that there is a distinction between the violence of the movies and reality.
He said: "A character like Bryan Mills going out with guns and taking revenge: it's fantasy. It's in the movies, you know? I think it can give people a great release from stresses in life and all the rest of it, you know what I mean? It doesn't mean they're all going to go out and go, 'Yeah, let's get a gun!'"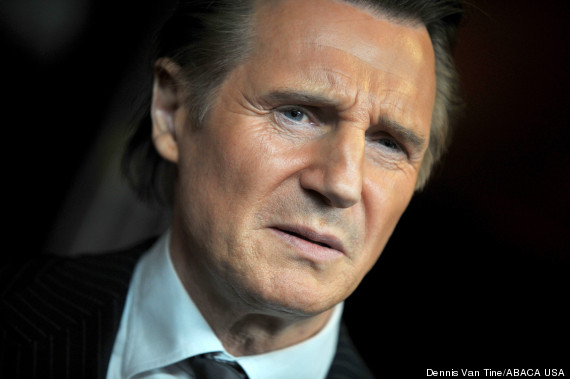 Neeson's 'particular set of skills' have upset the gun lobby
However, defenders of America's right to bear arms quickly rounded upon the actor's comments.
Executive director of Gun Owners Of America Larry Pratt said: "Too bad Neeson didn't learn anything from 'Schindler's List'. Those were unarmed people who were being slaughtered. You know they had to have wished there had been 'too many fucking guns' in Germany."
Alan Gottlieb, founder of the Second Amendment Foundation, added: "The rank hypocrisy of an actor who uses guns in his films and attacks gun ownership at the same time is way over the top. I guess you don't need brains to act. All you have to do is read the script."
On the attacks in France, Neeson reflected: "First off, my thoughts and prayers and my heart are with the deceased, and certainly with all of France. I've got a lot of dear friends in Paris."