While the rest of the world was busying worrying about how awful Natalia Kills' recent 'X Factor New Zealand' rant was, Lorde and Ed Sheeran were among the people who thought about the guy at the centre of the controversy – Joe Irvine.
The singer stood sheepishly on stage, as Natalia and her husband Willy Moon threw a number of insults, telling Joe that he was "artistically atrocious", just for wearing a suit that was kinda like her husband's.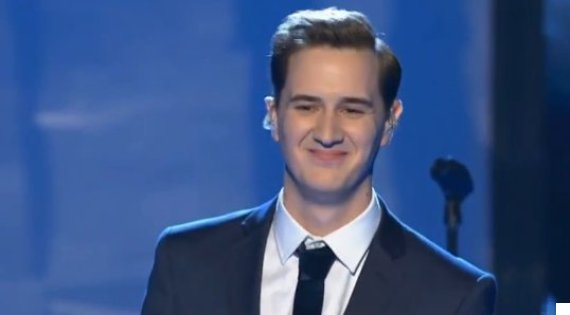 Joe Irvine
However, things soon got better for the talent show hopeful and, when hundreds of positive messages were sent on Twitter, Lorde and Ed were among the people who got in touch.
"Don't worry about what anyone else says man," Ed wrote to him. "Enjoy yourself with it, that's what singing is about, not what other people think."
Joe's fellow New Zealander Lorde then went one better, mailing him a box of cupcakes and a super sweet note.
@jooe63_joe lorde sent me cupcakes I thank u so much I love them pic.twitter.com/11kFEoVqwn

— joe irvine (@jooe63_joe) March 16, 2015
"Your individuality, positive energy and spirit are infectious. I think you're doing an awesome job on the show so far," Lorde wrote. "I'm a performer too and I wanted to say that no matter how many people make fun of me for how I dress, move and act, I'm being me, and that's what's important."
Natalia and Willy were given their marching orders by bosses shortly after the rant.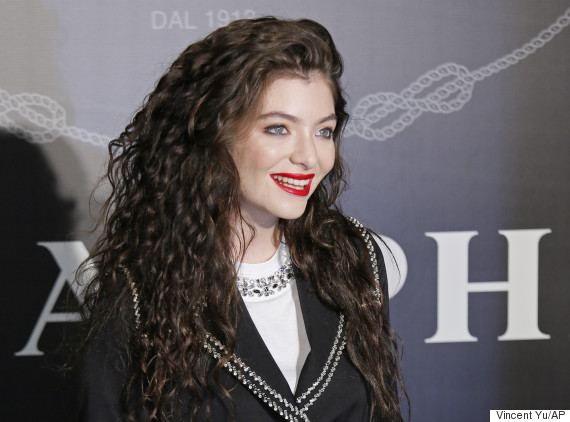 Bravo, Lorde!
A statement from Mark Wheldon, the chief executive of MediaWorks, who own the station on which 'X Factor NZ' is transmitted, reads: "While the judges on 'X Factor' are expected to provide critiques of the performances, we will not tolerate such destructive tirades from any of the judges.
"Contestants put their all into this competition and they should expect to receive feedback and criticism that is professional and constructive.
"We no longer have confidence that Kills and Moon are the right people to perform the role of X Factor judges and they will leave the show, effective immediately."
Since then, a number of people have taken to Twitter, suggesting that perhaps Natalia needs to consider her own approach to style, before accusing people of copying.
Remind yourself of Natalia's rant here…
(function(){var src_url="https://spshared.5min.com/Scripts/PlayerSeed.js?playList=518710036%2C518185955%2C518185951%2C518185954%2C517970364&height=381&width=570&sid=577&origin=SOLR&responsive=false&relatedMode=2&relatedBottomHeight=60&companionPos=&hasCompanion=false&autoStart=false&colorPallet=%23FFEB00&videoControlDisplayColor=%23191919&shuffle=0&isAP=1&onVideoDataLoaded=HPTrack.Vid.DL&onTimeUpdate=HPTrack.Vid.TC";if (typeof(commercial_video) == "object") {src_url += "&siteSection="+commercial_video.site_and_category;if (commercial_video.package) {src_url += "&sponsorship="+commercial_video.package;}}var script = document.createElement("script");script.src = src_url;script.async = true;var placeholder = document.querySelector(".js-fivemin-script");placeholder.parentElement.replaceChild(script, placeholder);})();