Woody Allen's success with the ladies should be enough to put hope into the hearts of any average-looking, crumpled clothes-wearing, not-very-tall gentleman – if he happens to be a comedic genius, with proven talent for writing screen roles for his fair ladies that make them look not just beautiful but bedazzling, and often witty enough to earn an Oscar while they're about it.
Emma Stone is the latest screen star to be given the Woody treatment. He directs her with Colin Firth in 'Magic in the Moonlight', set on the incomparable French Riviera, along with music coming from gramophones, and big cars with visible spare wheels. Emma takes the lead as a chic houseguest, who may or may not be a psychic medium, with Colin's character a cynical illusionist sent to sniff her out.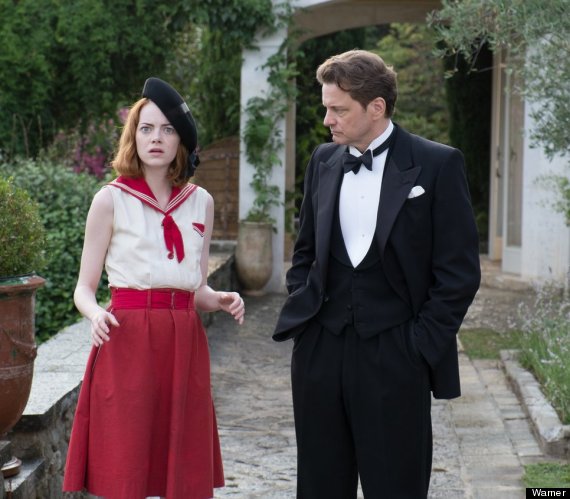 Emma Stone and Colin Firth in 'Magic in the Moonlight'
To mark the home release of 'Magic in the Moonlight', we take this look back through the archives of Woody's Women, and celebrate again how one self-deprecating man could bring so much glamour, mystique, charm and style to screen, with a little bit of help from the ladies themselves, of course… and their wardrobes!
'Magic in the Moonlight' is available on Blu-Ray and DVD from today, 9 February. Watch the trailer below…