The trailer for what promises to be 2015's biggest stripping-related film, 'Magic Mike XXL' has arrived, in all its breakdancing, trouser-tearing glory.
The first footage of the series sees Channing Tatum performing a solo dance routine while doing a bit of welding – well, why not, eh? – and it might surprise you to learn it takes us almost a minute to get an inevitable glimpse of his toned torso.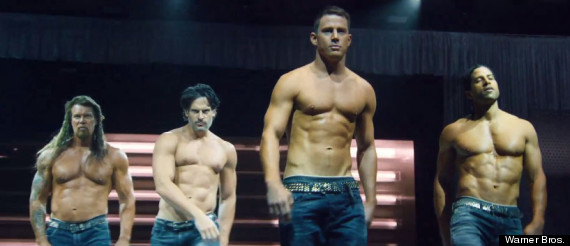 Channing Tatum in the 'Magic Mike XXL' trailer
It was first confirmed in July 2012 that a sequel to the original 'Magic Mike' film – which proved to be a surprise hit when it was first released – was being made, though several of the film's original cast are returning for the second film.
Heart-throb Alex Pettyfer won't be appearing in 'Magic Mike XXL', and neither will Matthew McConaughey (funny that, him having an Oscar now and everything…).
Instead, the film will see Channing – as leading man 'Magic' Mike – hitting the road for a stripping convention, and from the looks of this trailer, it's going to be an eye-popping experience.
The poster for the film was unveiled earlier this week, and sees a shirtless (of course) Channing pointing to the date the film is "coming" to cinemas… or at least we think that's what he's pointing at.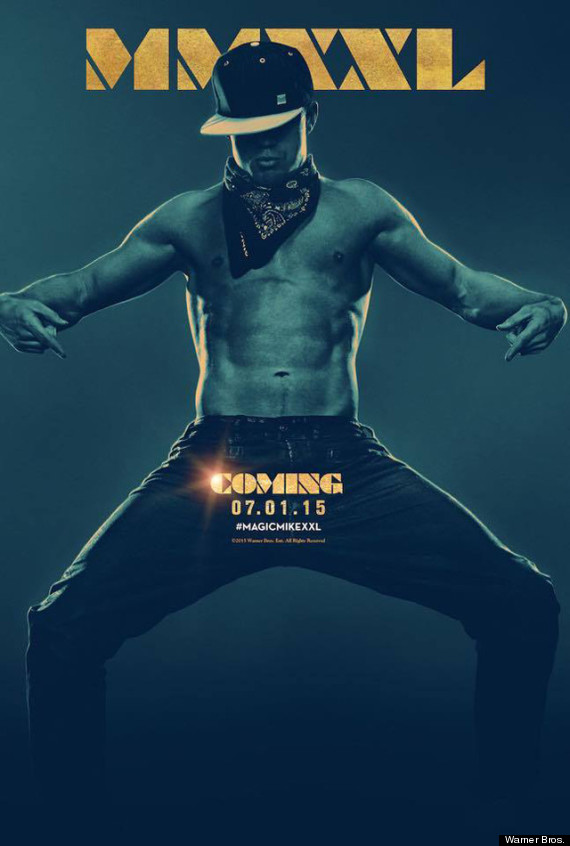 'Magic Mike XXL' will hit cinemas this July.