A man accused of hacking into Madonna's computer and leaking demos from her forthcoming album, 'Rebel Heart', has been arrested.
SEE MORE:
Madonna has since thanked the Israeli police and FBI, who were behind the arrest, with a statement on her Facebook page.
The 'Living For Love' singer writes: "I am profoundly grateful to the FBI, the Israeli Police investigators and anyone else who helped lead to the arrest of this hacker.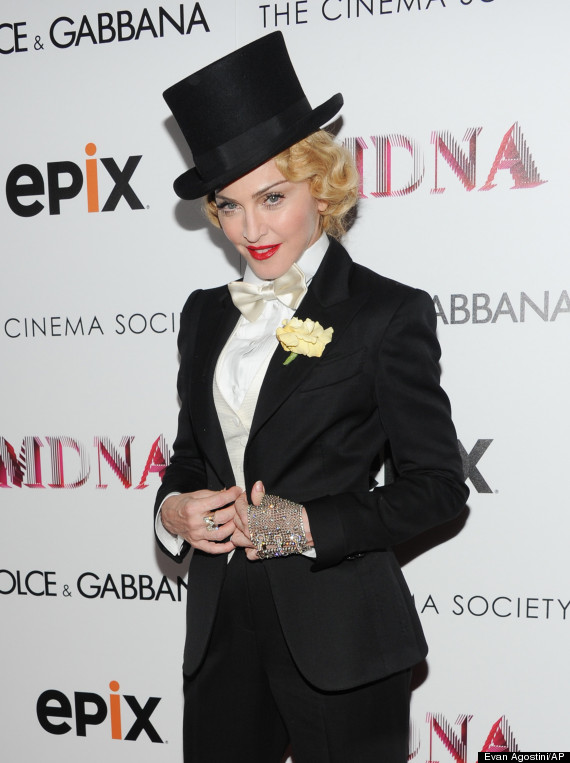 Madonna
"I deeply appreciate my fans who have provided us with pertinent information and continue to do so regarding leaks of my music.
"Like any citizen, I have the right to privacy. This invasion into my life – creatively, professionally, and personally remains a deeply devastating and hurtful experience, as it must be for all artists who are victims of this type of crime."
In 2011, a Madonna fan was charged and subsequently released for leaking a demo version of her single, 'Give Me All Your Luvin'.
Last month, over a dozen unfinished demos were stolen from Madonna's computer and shared online, and came under fire when she compared the leak to "artistic rape" on her Instagram page.
Madonna's new album 'Rebel Heart' will be released in March, and will contain collaborations with Nicki Minaj, Kanye West and – most bizarrely of all – Mike Tyson, who features on a track called 'Iconic'.
It sounds like she's pulling out all the stops to ensure the new release is a hit, and will be promoting it with a performance at the Grammys next month, as well as a rumoured appearance at the Brit awards – which would mark her first performance at the awards bash in 20 years.
Listen to her new single, 'Living For Love', below…