Man of the moment Miles Teller stars in new rom-com 'Two Night Stand' about an online hook up forced to overrun because of a blizzard.
Miles has been creating quite a buzz in the last 12 months – as well as winning over a big, mostly female fanbase as Peter Hayes in The Divergent Series, he matched Oscar winner JK Simmons for intensity in the award-winning 'Whiplash'.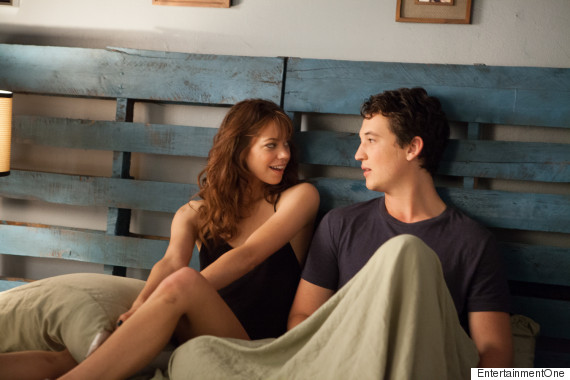 Miles Teller and Analeigh Tipton are forced to spend more time together than planned in 'Two Night Stand'
Following this double strike, Miles here plays the much more laidback Alec, a Brooklynite who ends up with more than he bargained for when his one night stand with Megan (Analeigh Tipton) turns into a two-day affair. But can love blossom between the pair? 'Two Night Stand' is a very modern film about relationships in the digital age.
Why Two Night Stand?
"I have a few actor friends who went up for it and they were so pissed that I got it – the script was that good. Pretty much every actor in their twenties wanted it."
You had to get very close to co-star Analeigh Tipton, how was that?
"Analeigh was amazing right from the start. It felt like we just clicked. We built up a trust for each other and that made us able to just go for it."
What were the challenges?
"The real challenge for the film as a whole was how do you shoot an entire movie in one room and keep it fresh? You're in this small space and you have to breathe life into it."
How did you do that?
"We rehearsed this more than I'd done for any of my films. I went to NYU and so I was used to these white-walled, wooden floored rooms that you do all this work in. We treated it like a play and so that rehearsal period was key."
'Two Night Stand' is out on DVD and Download from 23rd March. Watch the trailer below…