'Mrs Brown's Boys' star Brendan O'Carroll has revealed that he's signed up to make Christmas specials of the show until 2020.
The hit comedy was once again a viewers' favourite this Christmas, and now the actor has stated that he's already written two of the episodes.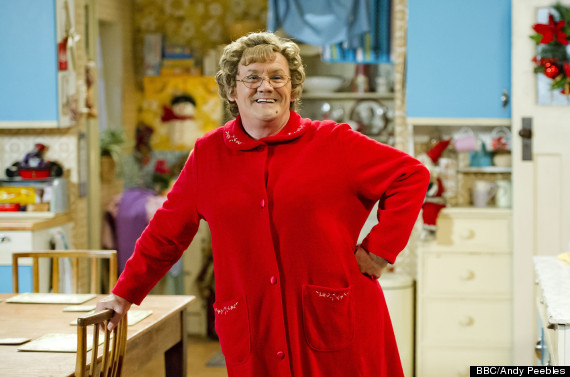 Brendan as Mrs Brown
Speaking to The Mirror, he explains: "I have been commissioned to write another two Christmas specials and the BBC are expecting Christmas specials up until 2020.
"I am lucky enough I can grow into the part and so that is nice.
"The Christmas special was quite naughty. But it was good fun to do."
In 2014, it was rumoured that Brendan was ready to pull the plug on the show, however he has now revealed that the reports cam following a mix-up by his son.
"My son Danny did an interview for a newspaper and it was a charity event at Donegal," Brendan states. "As part of the interview to promote the event the journalist asked what is happening with 'Mrs Brown's' and he went, 'Oh we have finished', but what he meant is that we'd just finished filming the Christmas special."
'Mrs Brown's Boys' won the TV ratings battle on Christmas Day, when 7.6 million viewers tuned in.
The BBC claimed the top five spots in the final ratings count-up, with 'EastEnders' and the 'Strictly Come Dancing' Christmas special each pulling in 7.5 million viewers.
'Call The Midwife' and 'Miranda' were watched by 6.8 and 6.7 million people, respectively.