Myleene Klass has received something of a ticking off after her online rant about birthday gifts – from the headmistress of the school concerned no less.
The rather public dressing down came via a newsletter sent to parents, days after Klass shared emails which requested that in lieu of individual gifts for a child's birthday party, attendees chip in "a suggested £10" to pay for a Kindle instead.
Klass had mocked the "bonkers" emails with a sarcastic reply which claimed she too would be "collecting money" for a unicorn for daughter Ava, while also asking for contributions so she could have a "Ferrari and Leonardo di Caprio."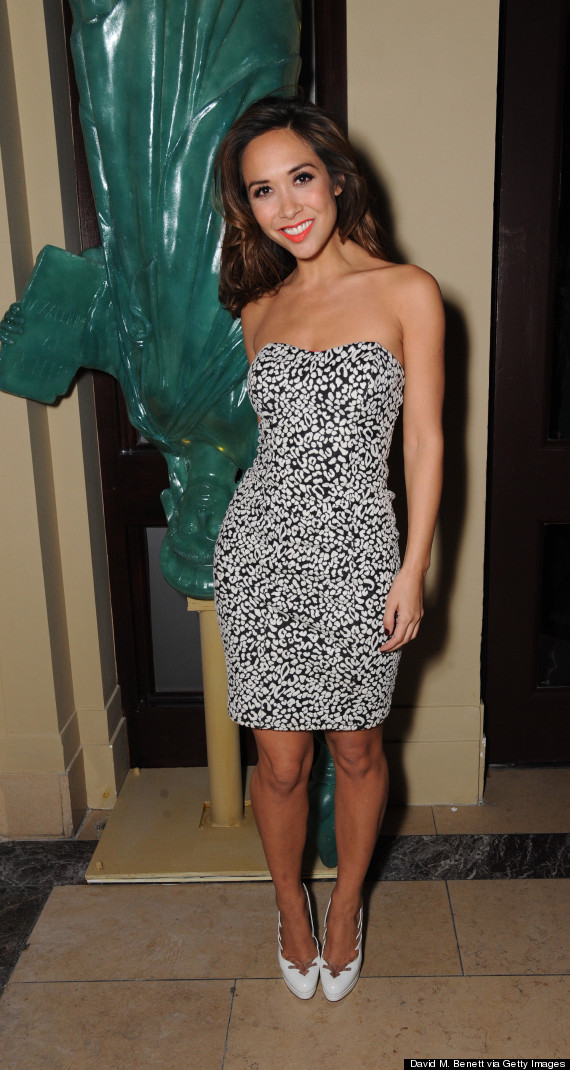 Myleene Klass has sparked a row with other parents at her daughter's school
Now the headmistress of the £5,000-a-term north London independent school has apparently reprimanded the former Hearsay singer.
She wrote: "As my granny would've said, if you can't tweet anything nice, don't tweet anything at all."
The newsletter, which was leaked to the MailOnline, discussed "fundamental British values" (FBV).
It said: "Our pupils are young, receptive and eager to learn.
"It is so much more difficult when these girls observe attitudes and behaviours that fly in the face of our values. It was not my intention to use [my newsletter] this week as a soap box, but here it comes… how I wish I could focus on your daughters' education and not on responding to media trivia.
"How many times this week have I been asked to comment/ act/ intervene/ reprimand/… do something! Mutual respect and tolerance. FBV. We actively promote them. Do you?"
Before signing off with the message about tweeting etiquette very obviously intended for Klass, she writes: "I need to get that off my chest. Now, on with the week's round up of news. No more parking on zig zags. No more blocking in the neighbours. No more unicorns."
Klass was reportedly confronted by parents at the school gates after sharing the emails.
The mother of one girl shouted at her: "Why did you do it, Myleene? Why?" the Ham & High reported.
It's claimed she called back: "If you've got a problem with it, talk to me in private."
Furious parents have also reportedly emailed the private school's headteacher, accusing Myleene of using their personal emails to draw attention to her own media profile.
One unnamed parent even went as far as saying: "These are old class emails from a year ago. We have all noticed that the paparazzi are no longer outside the school taking her picture like they used to be every morning.
"Perhaps she needed to get some attention. The press have certainly all been back here today."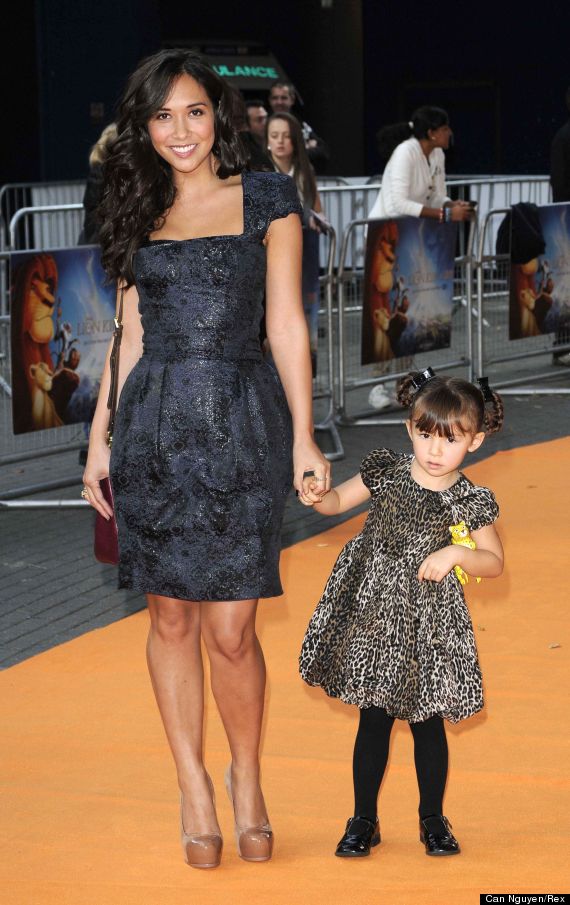 Myleene and her daughter attend 'The Lion King 3D' premiere in 2011
Another was more defensive of the money-collection for the gifts, saying: "It is to make it easier for parents so they don't buy expensive presents that nobody wants.
"There is no obligation. Myleene has misunderstood the school's community spirit."
Last November, Myleene was at the centre of another media controversy, for her comments about the "mansion tax" during a debate with Ed Miliband, which even led to a petition being set up calling for her to be dropped as the face of Littlewoods.