Never missing an opportunity to get one over on her ex-husband, Tom Williams, Nicola McLean has shared a photo of her newly-injured ankle, and joked that it was his all fault.
SEE MORE:
Nicola shared a photo of her swollen ankle with her Twitter followers earlier this week, revealing that she was in A&E waiting on an X-ray after sustaining an injury.
In a & e waiting on an X-ray !!! I can not stand hospitals

— Nicola McLean (@NicolaMcLean) December 30, 2014
What an end to her 2014, eh?
While she didn't go into detail about exactly how she managed to hurt herself, it was clear that her hospital dash hadn't affected her sense of humour, later taking the opportunity to make a joke at her ex-husband's expense, using the hash-tag #TomsFault.
@CandyPRCaroline I rolled my ankle today #tomsfault pic.twitter.com/rt6T6gwirC

— Nicola McLean (@NicolaMcLean) December 29, 2014
After five years of marriage, Tom and Nicola called time on their relationship in August, after a rocky period that came after it was reported that he had been unfaithful.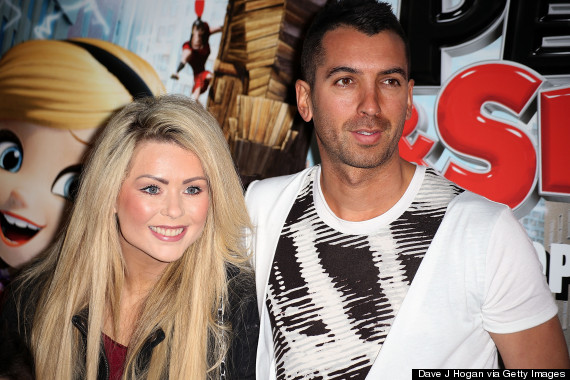 Tom Williams and Nicola McLean
While Nicola kept her head held relatively high through it all, Tom was less enthused to share the details surrounding the end of his marriage with the press, telling a journalist who quizzed him about his alleged infidelity at the time: "Go f*** yourself. I'm not interested. And you can quote me on that."
Nicola's joking hash-tag isn't the first time she's had a good laugh at Tom's expense on social media, after she took the Ice Bucket Challenge over the summer and went on to nominate the dancer he'd allegedly cheated on her with.