Nicole Scherzinger has spoken for the first time about her split from Lewis Hamilton after seven years together and has admitted she is 'devastated'.
Yesterday it emerged the former 'X Factor' judge and Formula 1 star had called time on their their on/off relationship after a series of rows over the Christmas break.
It is also believed Lewis wouldn't commit to marrying the former 'X Factor' judge.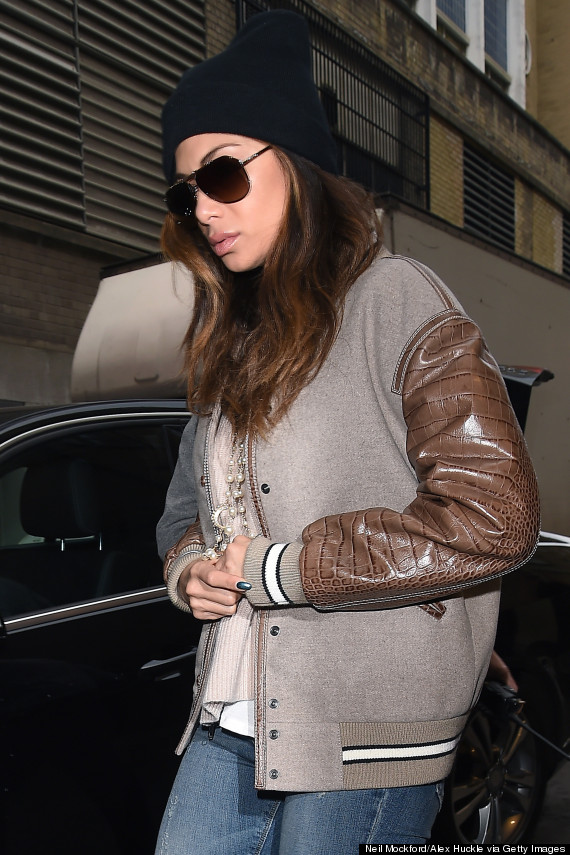 Nicole seen arriving at The London Palladium following the news of the split broke ion Wednesday
Nicole, 36, told The Sun that the decision to break-up was mutual, but it has left her 'devastated'.
"I'm devastated that it didn't work out. It was the hardest decision we had to make, but we made it together," she says.
Despite the split, the former Pussycat Doll says she wishes nothing but good things for her ex and reveals she's still very much in love with the motor racing star.
"I love Lewis and I know he loves me," she says.
"We wish nothing but happiness and the very best for one another. I'm trying to stay strong in my faith right now."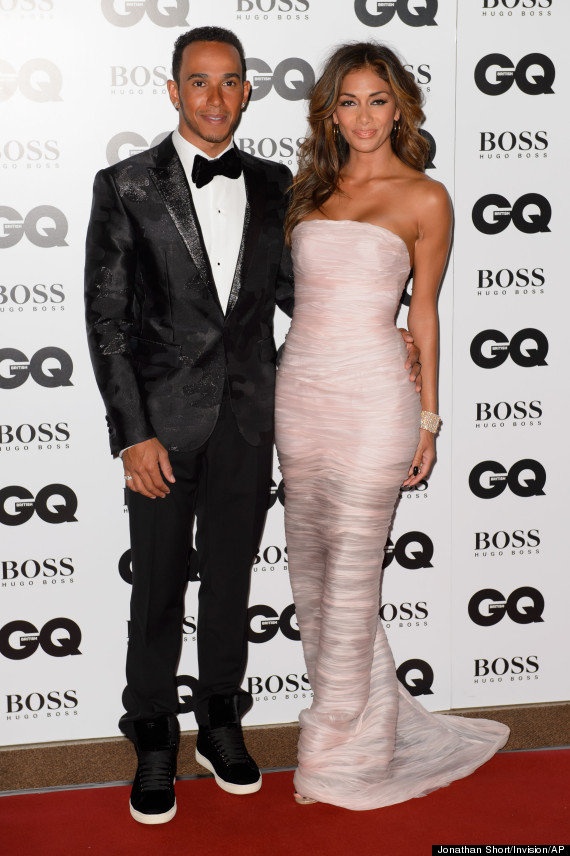 Lewis and Nicole
After splitting up and reconciling a number of times in the past, the couple appeared to be stronger than ever, but that wasn't the case behind the scenes, according to The Sun.
The couple had a series of explosive bust-ups over Christmas and New Year, including one row when Nicole kicked Lewis out of the central London apartment she was staying in owned by Andrew Lloyd Webber.
A source told The Sun: "Nicole had enough and wanted Lewis to go, but he wasn't prepared to so started shouting, demanding she opened up.
"A staff member at the building was concerned about the noise so told them to sort things out."
A friend of the couple said: "Yes there were fights all the time, but a lot of that simply came from the huge issues caused by being in a long-distance relationship.
"It became impossible for them to balance their work commitments."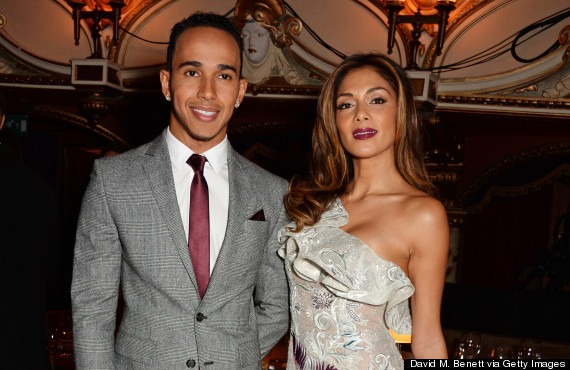 Lewis and Nicole met at the MTV European Music Awards in November 2007 and have had an on/off relationship ever since, breaking up in 2010, 2011 and mid-2013, but reconciling each time.
It's believed Lewis was under increasing pressure to put a ring on Nicole's finger, and has been cited as another reason for the split.
But Lewis recently told E! news that the couple were 'happy just the way we are'.
"I'm certainly feeling pressure [about getting married], heat from family members," he told E!.
"But Nicole's massively focused on her work the same as I am. We're happy just way we are."