You know how it is – you're flown all over the world to present at one of the country's biggest awards ceremonies… so why would you waste your time learning the names of the nominees you were introducing.
That's clearly the approach Kris Jenner took when introducing the nominees for Best Multichannel Show during this year's NTAs.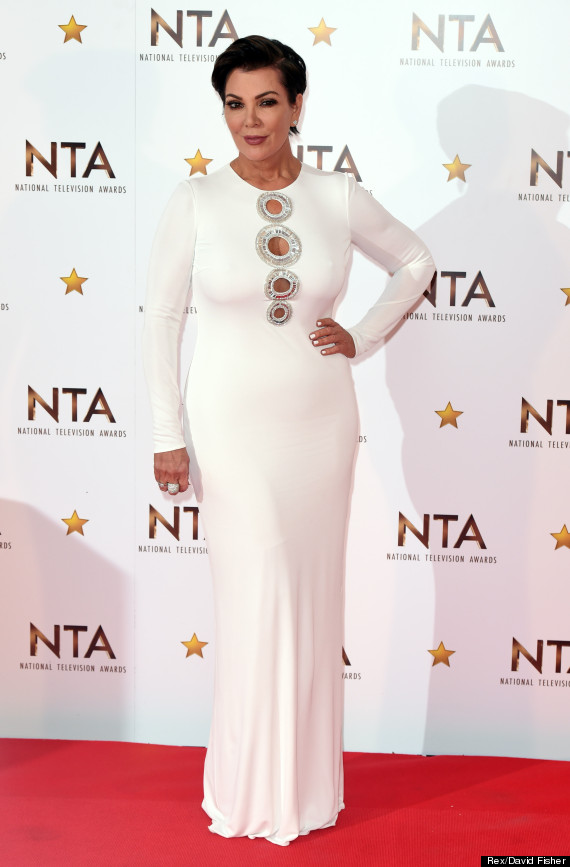 Kris Jenner
The reality star and mom-ager took to the stage at the London O2 Arena on Wednesday night – flanked by her 'Keeping Up With The Kardashians' camera crew, notch – where she appeared to struggle with the name of the reality show 'Geordie Shore', labelling it 'Georgie Shore' instead.
MORE NTAs:
Awks.
Don't worry, though, Kris, it doesn't look as though anyone noticed your unfortunate gaffe.
"Georgie Shore" omg seriously who booked Kris Jenner

— Becka Elizabeth (@BeckaElizabethh) January 21, 2015
Georgie Shore <3 #NTAs

— Ryan Love (@RyanJL) January 21, 2015
One job, Kris Jenner. You had one job. #NTAs

— Silly Old Daniel (@sillyolddaniel) January 21, 2015
Bad luck, Georgie Shore. Are you perhaps a singer? #krisjenner #NTAs

— Gill Alexander (@gillalexander) January 21, 2015
Georgie Shore? #NationalTelevisionAwards

— Paulo Ross (@paulorossradio) January 21, 2015
Georgie Shore …Dying laughing! #NTA

— Faye Mckeever (@fayemckeever) January 21, 2015
Kris Jenner calling Geordie Shore 'Georgie Shore' is my fave moment since Jackie Stallone said 'Yeah Jackie on Celebrity Big Brother. #NTAs

— Matt Sheriff (@H9Sheriff) January 21, 2015
It had previously been reported that Kris had deliberately specified that no Z-listers should approach her during the NTAs (that would be a good two-thirds of the guests in attendance, then).
A source told The Sun last week: "Kris sent a long list of demands before agreeing to do the show.
"She doesn't do stairs, germs or Z-listers and has to fly first class.
"And she is happy to pose with fans but will only be photographed alongside A-list talent."
If she's keeping out of z-listers way, she might think about avoiding Charlotte Crosby and her 'Geordie Shore' co-stars backstage too after that embarrassing mishap…