Sheridan Smith missed out on accepting her National Television Award on Wednesday night – because she was stuck in traffic.
SEE MORE:
The British public chose Sheridan over Benedict Cumberbatch, Sarah Lancashire and Dame Maggie Smith in the category of Best Drama Performance, as 'Broadchurch' stars David Tennant and Olivia Colman announced live on Thursday night.
However, Sheridan – who scooped the award for her portrayal of Cilla Black in 'Cilla' – was unable to accept the award because she was still stuck in traffic on her way to the O2 Arena.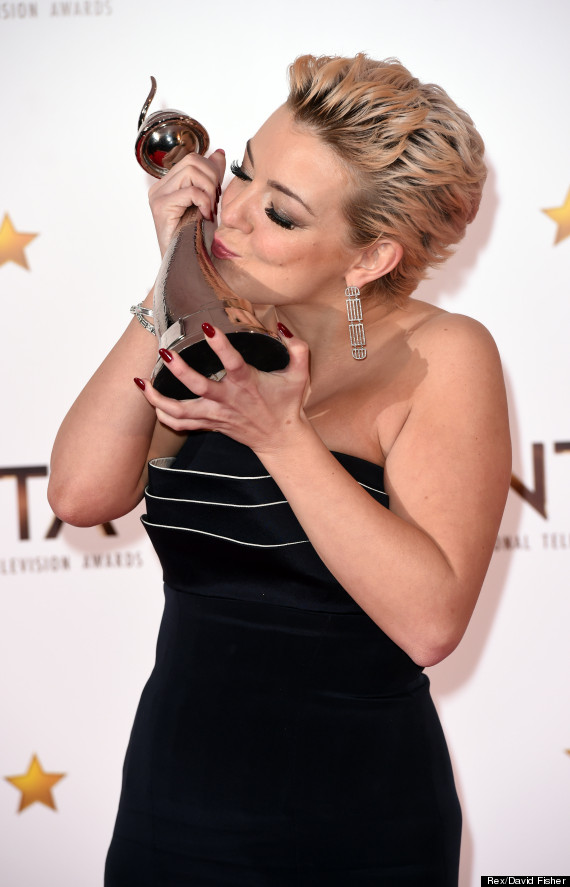 Sheridan Smith looks thrilled to finally hold her award
The perils of live telly, eh?
Instead, a member of the 'Cilla' crew accepted the award on her behalf, joking: "She really is in the car with her mum! She'll be here soon. I know that what she would like to see is 'thank you' to a certain lady in Barbados, who's watching this. Thank you, Cilla."
Main presenter Dermot O'Leary made a typically 'humorous' remark, adding: "I say it every year, hire a boat."
Luckily, later in the ceremony, Sheridan was able to have her moment in the spotlight and make her acceptance speech, saying: "I am so, so, so sorry – stuck in a car for three hours! And I wasn't expecting this, so I haven't got anything planned. It's mad isn't it?
"Anyway, thank you to every single person that voted! And I'm going to go before I cry… or swear!"
Winning a National Television Award is the latest accolade to come Sheridan's way, after being among the stars on the New Year Honours List, alongside James Corden and Joan Collins.
She wasn't the only star to be affected by the traffic – Amanda Holden was forced to take the London Underground to the ceremony, all the while wearing her glamorous awards dress.