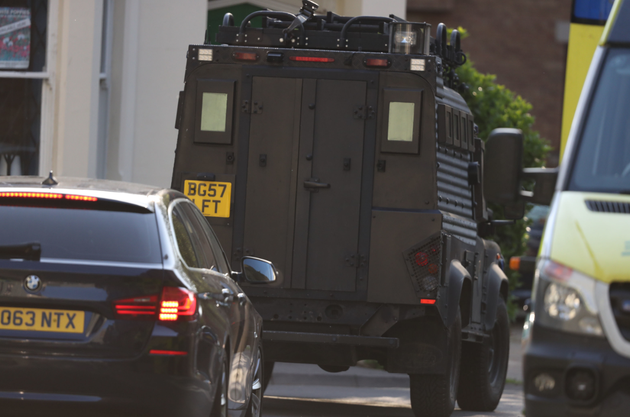 Armed police are locked in a stand-off with a gunman after a shoot-out in Oxford city centre.
Norfolk Road in the city is on lockdown after shots were fired from a residential property in Paradise Square before armed response officers returned fire.
Members of the public have been warned to avoid the area. Police say the incident is not being treated as terrorism.
A woman, who asked not to be named, said she was sat on her balcony when she heard loud bangs, shouting and dogs barking on Monday afternoon.
"After a second round it became apparent these were gunshots so I rushed inside," she told the Press Association.
"There was a couple more shots, three spurts in total, still a lot of shouting and barking. I heard a man shout 'show me your hands' repeatedly.
"The shouting continued and only quieted down an hour later or so, between now and then there have been bursts of shouting, barks and helicopters.
"I've heard no more shots since though. The entire area outside my flat is sealed off, and there is a police officer with a dog stationed a few metres from the balcony."
South Central Ambulance Service NHS Foundation Trust said that one patient is being assessed and treated for "non-life threatening injuries".
Armed response officers responded to a report shortly after 1.15pm on Monday that a man had access to a firearm, Thames Valley Police said.
The Westgate Centre is not within the police cordon and remains open as normal.
Superintendent Joe Kidman, Oxford Local Policing Area Commander, said: "People in Oxford will notice an increased police presence in the area while officers are dealing with the incident, which is contained and taking place at a residential property.
"If you have any concerns or wish to raise anything please approach and speak to an officer or call the non-emergency number 101."
This is a breaking news story and will be updated. Check back for the fullest version. Follow HuffPost UK on Twitter here, and on Facebook here.