Are Rihanna and Leonardo DiCaprio about to make it official?
The singer and actor have been at the centre of speculation that they're an item for weeks and now they've been spotted exchanging saliva at a Playboy mansion party, according to reports.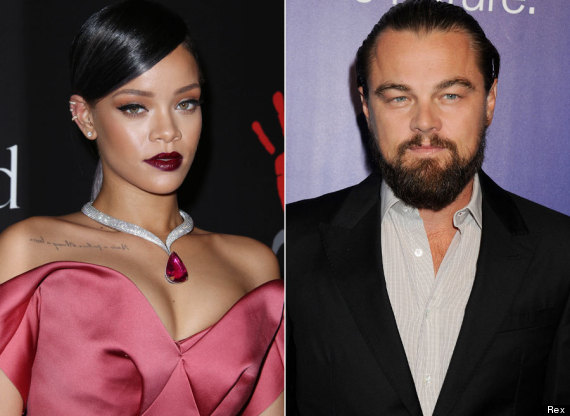 Rihanna and Leonardo DiCaprio
The 26-year-old singer and 'Wolf Of Wall Street' star, 40, were apparently seen 'kissing passionately' at designer Nikki Erwin's 30th birthday party at the weekend.
After the party, playmate Carly Lauren tweeted: "Just saw Leo and Rihanna making out while Pour It Up was playing."
Well, there's nothing like a game of tonsil tennis to one of your own songs, is there?
The latest hook-up rumours come after RiRi and Leo were both spotted in St. Barts over the New Year.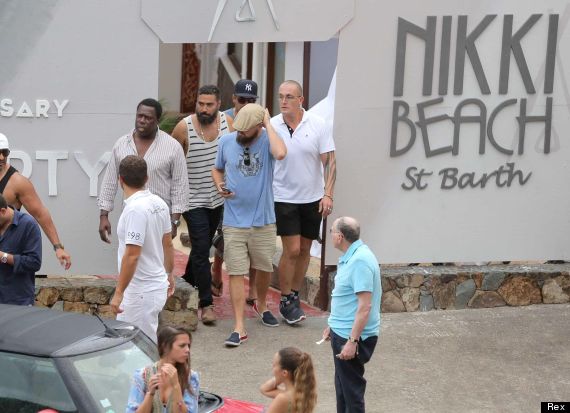 Leonardo leaves a club in St. Barts
As well as partying together at the La Plage Club, they were both also guests at the same VIP parties, including one at a mutual friend's home.
A source told The Mirror: "It was over the New Year that things really started heating up. By this weekend, a lot of people were already talking about them being an item."
Last August, Rihanna told Elle magazine she lives by the ethos: "Avoid obviousness."
"That is a quote by Leonardo DiCaprio, " she added. "That's what makes you create something, that's the excitement, that's the thrill."
Sounds like Leonardo is quite the influence.