Rihanna's March Harper's Bazaar cover has been revealed, and of course, the shoot includes snaps of the singer swimming with sharks.
This is RiRi we're dealing with, what did you expect? A few nice poses and some sweet dresses? Pffft.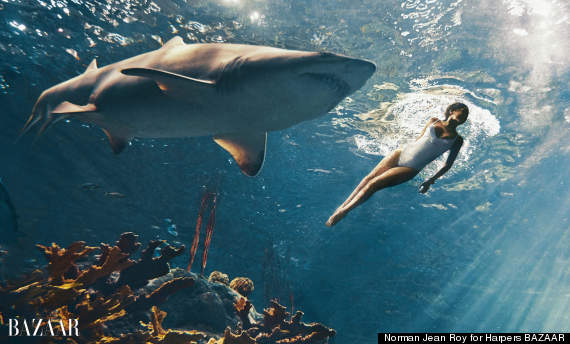 Rihanna
The shoot took place an aquarium in Tampa, Florida, and Rihanna gamely hopped into the tank, with three live sand tiger sharks, that were all at least eight feet long.
In one of the snaps, RiRi can be seen calmly swimming near the surface, while the shark circles beneath her.
The final snap is nothing short of 10/10. Seriously, just look at it.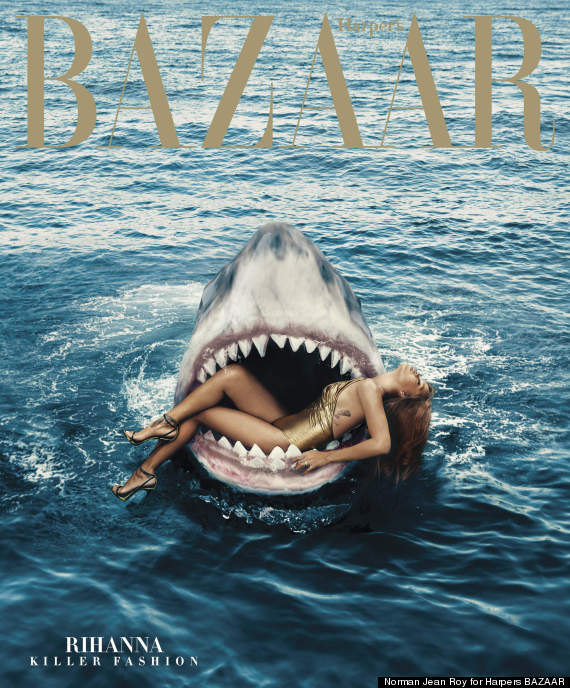 Stunning, right?!
We did think we'd seen this picture, albeit a slightly less sexy version, somewhere before, and lo and behold, here is Steven Spielberg on the set of 'Jaws'…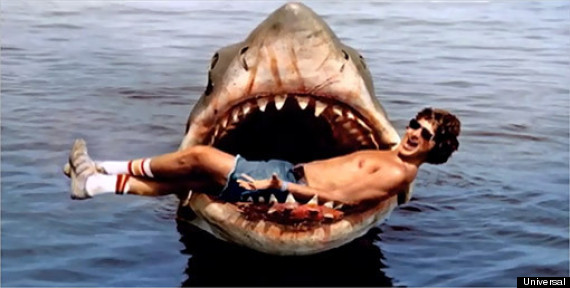 Steven Spielberg
Amazing.
In recent months, Rihanna has been in the studio making new music, and she recently unveiled a collaboration with Paul McCartney and Kanye West.
The trio are set to perform their track 'FourFiveSeconds' at the Grammys.
See more pictures and Rihanna's full interview in Harper's Bazaar's March issue, on newsstands 17 February.
Have a sneak peek behind-the-scenes on the shoot with the video above…