All signs point to 2015 being yet another amazing year for Rita Ora.
SEE MORE:
Was Rita's Revealing Outfit Too Much For Family TV?
'Kylie Can Tell You The History, But What I Can Tell You Is The Now'
Off the back of her commercial success last year, that saw her topping the UK singles chart with 'I Will Never Let You Down' and performing her Iggy Azalea collaboration 'Black Widow' at the MTV VMAs, she's gearing up to release her new album later this year, with a single slated for release in March.
But it's not just the world of music that Rita will be dominating over the next 12 months. As well as her work representing various fashion brands, she's also about to make her debut on 'The Voice', taking the swivelling seat once occupied by Kylie Minogue.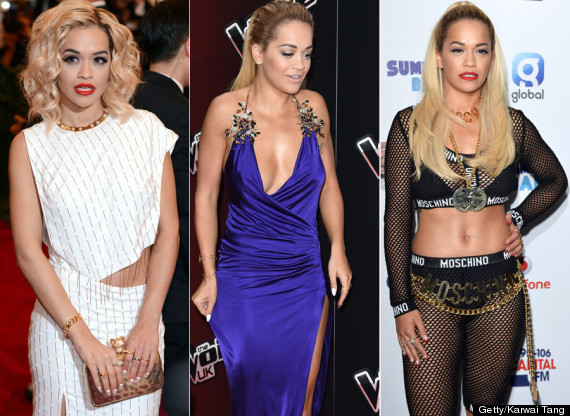 Rita Ora
She's also set to star in what is sure to be one of the biggest box office smashes of the year, 'Fifty Shades Of Grey', where she'll be playing the lead character's adopted sister (and, admittedly, wearing one of the dodgiest wigs we've seen in a good few years).
The point is, whether it's on the big screen, the small screen or the radio (not to mention on the cover of magazines and newspapers), we're all going to be seeing a lot more of Rita over the next year.
To celebrate her impending success, here are 100 of her hottest pictures for your perusal…