Rita Ora has never been shy of wearing a revealing outfit or five but she left many 'One Show' viewers decidedly unimpressed with her latest fashion choice.
READ MORE:
The 24-year-old singer, who was on the early evening BBC show to promote 'The Voice', opted for a white trouser suit for the occasion but appeared to had forgotten her bra.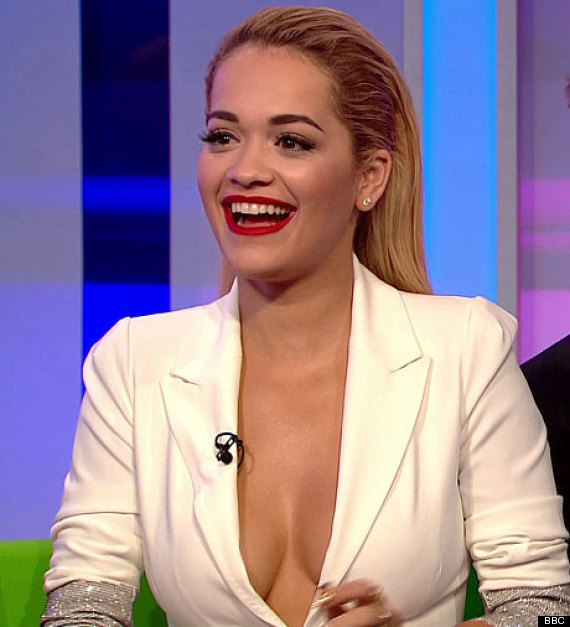 Rita Ora revealed a little too much for some viewers
The result was rather more flesh on display than some viewers thought was suitable for a family show.
In fact some were so offended by Rita's plunging neckline that 400 of them called in to complain about it.
Others took to the BBC's Points of View message board to share their thoughts on her 'disgraceful' outfit.
"Isn't it about time the BBC had a dress code?" one viewer asked. "I do not want to see her boobs hanging out on a family programme. I find it quite disgraceful."
Another post read: "I am no prude but found it totally inappropriate."
But other viewers jumped to Rita's defence, writing: "Seen more on a cold beach in Bournemouth in April."
And another added: "Lordy me…all of these complaints about a woman showing a bit of cleavage. This isn't 1950, is it?"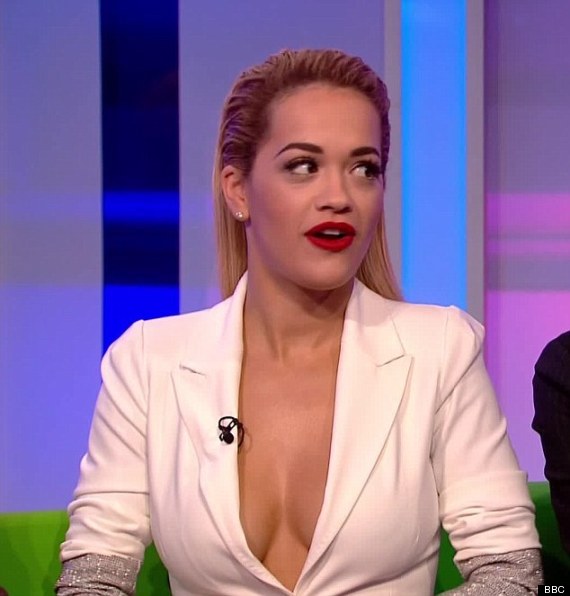 A BBC spokesman said: "The One Show allows guests to choose their own attire and pop stars often opt for something glamorous or striking.
"We didn't feel that Rita's outfit would be outside of most viewers' expectations of that of a major pop star, but we appreciate that tastes vary."
Rita – who has replaced Kylie Minogue on 'The Voice' judging panel, will join will.i.am, Sir Tom Jones and Kaiser Chiefs frontman Ricky Wilson for the new series which kicks off this Saturday