The deaths of some of the famous faces we lost in 2014 were as shocking as they were tragic.
No one could have anticipated that legendary comedian Robin Williams would die at his own hand, nor would anyone have imagined Peaches Geldof, a young mother so utterly devoted to her two children would meet such a desperately sad end.
Some deaths followed illness or simply old age, but despite the grief triggered by them, we can at least take comfort in the legacies of comedy, literature and entertainment they have left for us to enjoy.
Robin Williams 1951 -2014 Robin Williams was found dead at his California home in August
Undisputedly one of the funniest men to appear on screen, the death of Robin Williams shocked many to the core. The 63-year-old had been open about his previous battles with drugs and alcohol, but was sober when he took his own life at his home in California.
As well as entertaining millions around the world, the Oscar winner was an avid campaigner for a number of charities, including a children's cancer hospital and would frequently visit sufferers to comfort them in person.
After his death, Williams's wife Susan Schneider revealed the actor had been diagnosed with the early stages of Parkinson's Disease and had been struggling with depression and anxiety.
Richard Attenborough 1923-2014
Actor and director Lord Richard Attenborough died on 24 August, five days before his 91st birthday. Richard Attenborough and his wife, actress Sheila Sim, at the BAFTA awards
Famed for his appearances in The Great Escape and Jurassic Park as well as directing the Academy Award-winning Gandhi, the cinema legend had been in poor health after a fall in 2008.
The elder brother of naturalist and broadcast Sir David Attenborough, Attenborough was born in Cambridge and served in the Royal Air Force during the Second World War. He trained as an actor at RADA, where he remained a patron until his death.
During an illustrious career he won eight Oscars for Gandhi in 1983, as well as four BAFTAs and four Golden Globes. His most famous roles were as sages, scientists and Santa Claus, in films like the noir that made his name Brighton Rock, war thriller The Great Escape, and Christmas family film Miracle on 34th Street.
Philip Seymour Hoffman 1967-2014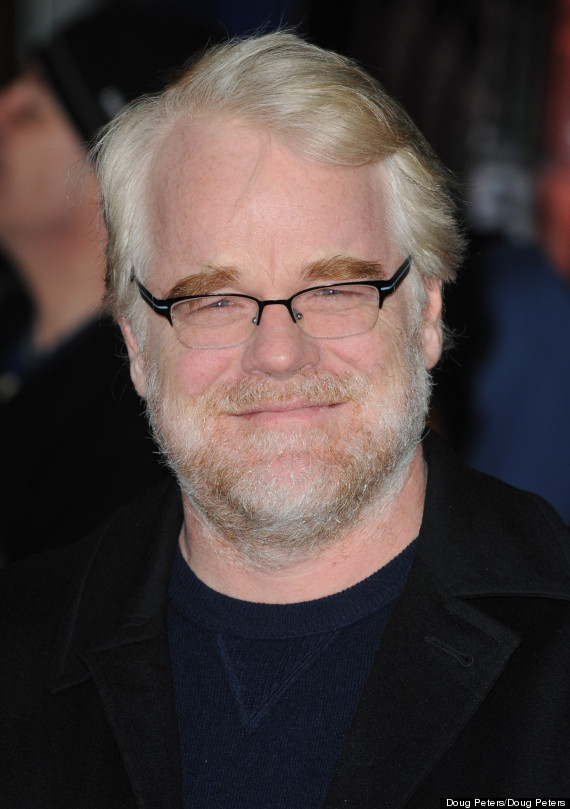 Philip Seymour Hoffman died on 2 February 2014
The world was left reeling when it was announced Philip Seymour Hoffman had been found dead in his Manhattan apartment on 2 February.
The acclaimed actor was best known for his outstanding performances in films like The Master, Doubt, Charlie Wilson's War and Capote, which he won the Best Actor Oscar for in 2005.
The 46-year-old died of acute mixed drug intoxication, including heroin, cocaine, benzodiazepines and amphetamine. The manner of his death was ruled an accident, the New York medical examiner's office said. Almost 50 bags of heroin and 20 used syringes were found in the apartment, according to police sources.
Hoffman had previously talked candidly about his addictions, revealing in a 2006 interview: "It was all that [drugs and alcohol], yeah, it was anything I could get my hands on … I liked it all.
"I went [to rehab], I got sober when I was 22 years old. You get panicked… and I got panicked for my life. It really was just that."
Friends of the star said the father-of-three spiralled into depression and relapsed into drug addiction following the breakdown of his 12-year relationship with Mimi O'Donnell.
Peaches Geldof 1989-2014
In her final interview just weeks before her death, 25-year-old Peaches Geldof remarked that she believed people expected her to "die like my mother".
TV presenter and writer Paula Yates was found dead of a heroin overdose at her home in Notting Hill, West London, in 2000. Yates's four-year-old daughter with late INXS star Michael Hutchence was in the house with her. Peaches Geldof was found dead of a heroin overdose
In a tragic echo, Geldof also died of a heroin overdose and was found in her home in Wrotham, Kent on 7 April, with her 11-month-old son Phaedra by her side.
Geldof kept her heroin use a secret even from her husband Thomas Cohen, who believed she was passing weekly drug tests following a lengthy battle with the substance.
Poignantly, Geldof also spoke about heroin during her final interview, revealing she believed all users of the drug shared the same "internal pain".
"Heroin is such a bleak drug," she said. "It always makes me so sad to hear about people like [Philip Seymour] Hoffman who were real masters and also family men who were just wasted by the constant, gnawing obsession with it.
"All heroin users seem to have the same core internal pain though."
Rik Mayall 1958 – 2014
Comedian and actor Rik Mayall died unexpectedly on 9 June aged 56.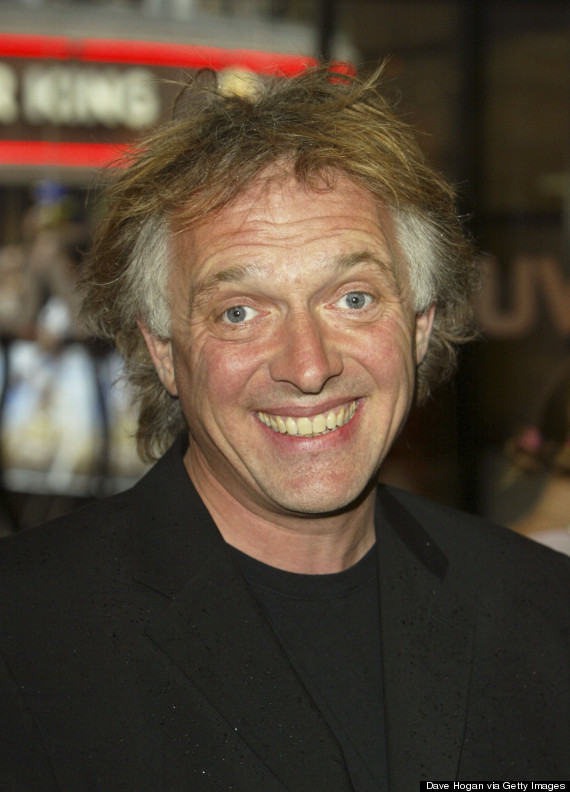 The star, who shot to fame playing poetry-writing anarchist Rick in The Young Ones, was a father-of-three and his career included appearances in shows including Blackadder, Bottom and The New Statesman.
Mayall suffered an "acute cardiac event" after returning from a morning run, his widow Barbara said. Dawn French, Jennifer Saunders, Ben Elton and Ruby Wax were among those who attended his funeral in Dittisham.
Friends of Mayall said he had never fully recovered following his quad bike accident in 1998, which left him in a coma for five days.
His daughter Bonnie, 18, paid a moving tribute to her father on Facebook: "My dad was loved not only by my family, but by many many others.
"We will never forget him and neither will the world.
"R.I.P. to the man, the myth, the legend — my wonderful, generous, foul-mouthed and hysterical father. My idol now and forever.
"We love you daddy."
Maya Angelou 1928-1914
Legendary activist, author, actress and American poet Maya Angelou passed away on 28 May, aged 86.
The three-time Grammy award winner has been hailed as one of the most influential voices of the 20th and 21st centuries and became one of the first black women to enjoy mainstream success as an author and thriving in virtually every artistic medium.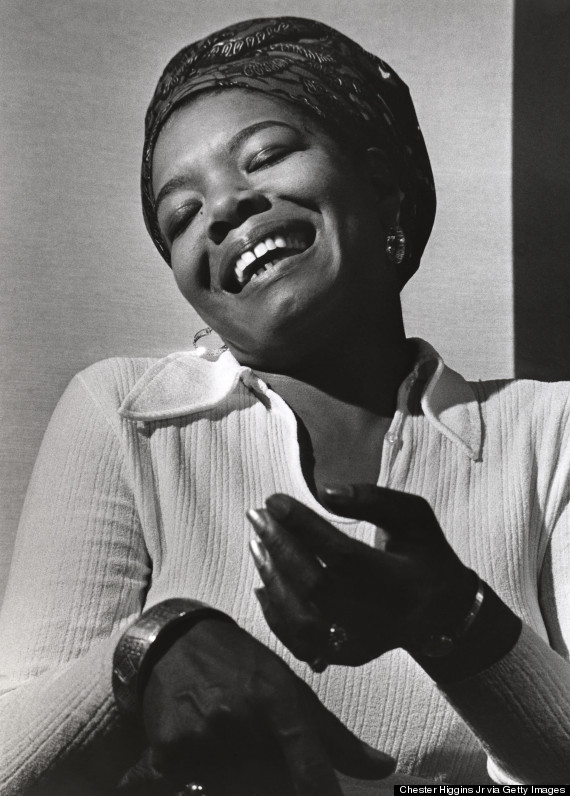 Maya Angelou died aged 86
Among Angelou's most acclaimed works is the 1969 autobiographical work I Know Why the Caged Bird Sings.
Days before her death, Angelou, who enjoyed friendships with Malcolm X, Nelson Mandela and the Rev. Martin Luther King, Jr., sent the poignant tweet, which read: "Listen to yourself and in that quietude you might hear the voice of God."
Bob Hoskins 1942 – 2014
Father-of-four Bob Hoskins died on 29 April, following a bout of pneumonia surrounded by his wife and children.
The British star retired from the acting world in 2012 after being diagnosed with Parkinson's disease at the age of 69.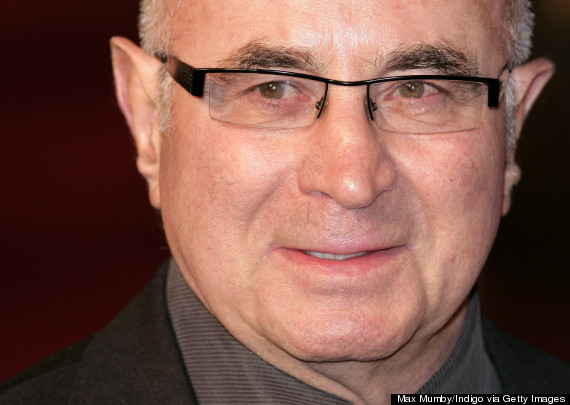 Bob Hoskins had been diagnosed with Parkinson's disease in 2012
He had enjoyed a career that had spanned four decades that saw him star in countless hit films including The Long Good Friday, Mona Lisa, Mermaids and the part-animated Who Framed Roger Rabbit? for which he received a Golden Globe nomination.
The 71-year-old's last big screen appearance was in Snow White And The Huntsman in 2012.
Lauren Bacall 1924- 2014
Lauren Bacall, one of the last stars of Hollywood's Golden Age, died on 12 August after a massive stroke.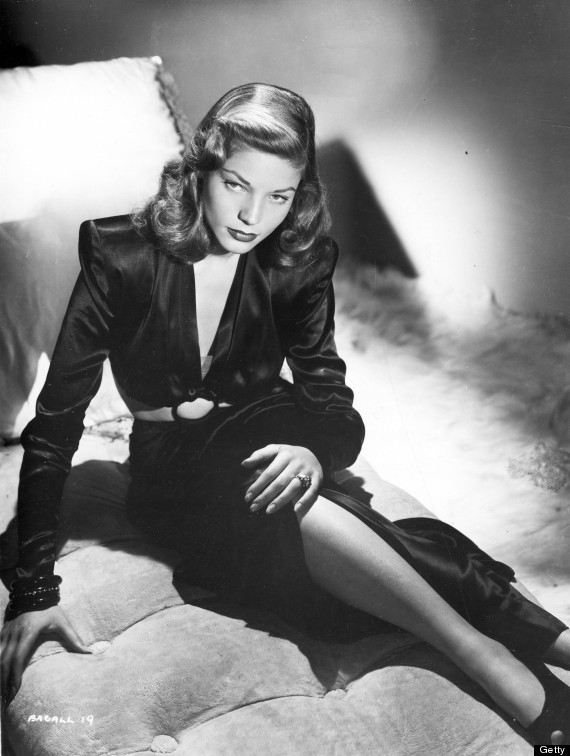 Lauren Bacall was one of Hollywood's last Golden Age stars
The 89-year-old film icon who appeared in such classic fare as To Have and Have Not, The Big Sleep, and Dark Passage, was nominated for an academy award for her supporting role in The Mirror Has Two Faces in 1996, but it was for her four films alongside Humphrey Bogart for which she will be best remembered.
Bacall married Bogart in 1945, the couple going on to have two children, a son and a daughter. The pair remained together until his death in 1957. Born in 1924 in the Bronx in New York, Betty Joan Perske as she was then known, started her career as a model before landing a raft of walk-on roles in local theatre.
She went on the feature on the cover of Harper's Bazaar in 1943, before landing the role of Marie "Slim" Browning alongside Bogart and Walter Brennan in To Have And Have Not in 1944.
After Bogart's death, Bacall married actor Jason Robards Jr, to whom she had a further son.
Joan Rivers 1933 – 2014
Comedy legend Joan Rivers died of brain damage incurred from lack of oxygen during surgery on her vocal cords on 4 September.
The 81-year-old had been on life support after suffering cardiac arrest in on the operating table. Joan Rivers passed away during surgery
Rivers had one daughter, Melissa, and one grandson, Cooper. Her husband, Edgar Rosenberg, died in 1987.
Rivers's funeral at Manhattan's Temple Emanu-El in New York was attended by starts including Kelly Osbourne who worked with her on 'Fashion Police', actresses Sarah Jessica Parker and Whoopi Goldberg, Donald Trump and fellow comic Kathy Griffin.
Writing in her collection of essays 'I Hate Everyone…', which was published last year, the acid-tongued comic joked: "When I die (and yes, Melissa, that day will come; and yes, Melissa, everything's in your name), I want my funeral to be a huge showbiz affair with lights, cameras, action… I want Craft services, I want paparazzi and I want publicists making a scene!
"I don't want some rabbi rambling on; I want Meryl Streep crying; in five different accents.
"I want to look gorgeous, better dead than I do alive.
"And I want a wind machine so that even in the casket my hair is blowing just like Beyoncé's."
Harold Ramis 1944 – 2014
Ghostbusters star and comedy icon Harold Ramis was surrounded by family when he died on 24 February from complications of autoimmune inflammatory vasculitis, a rare disease that involves swelling of the blood vessels.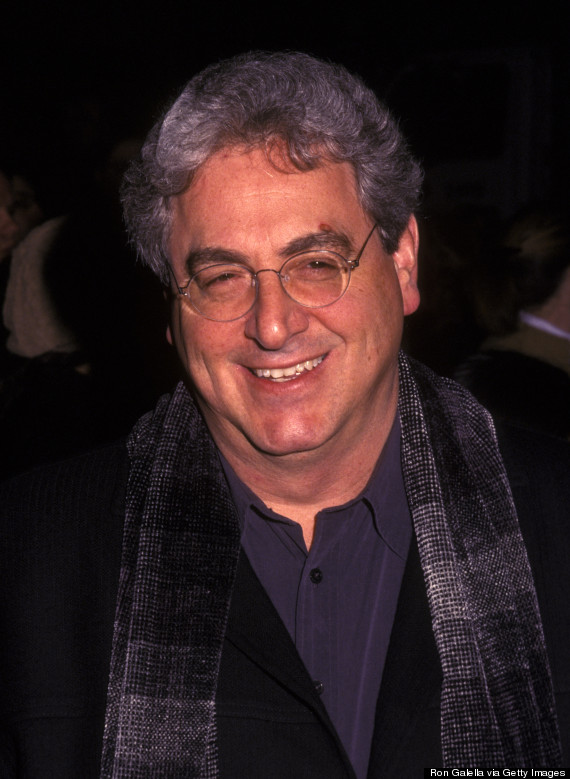 Harold Ramis (pictured below in his Ghostbusters hey day) died at the age of 69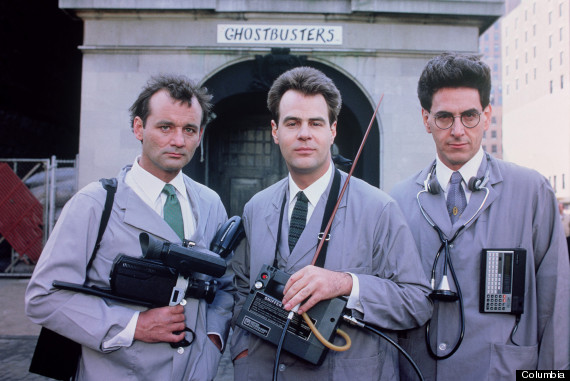 Ramis was known as much for his off-screen work – writing the 'Ghostbusters' films, along with 'Groundhog Day' and 'Analyze This' – as he was for playing Dr. Egon Spengler in front of the camera.
The 69-year-old's health struggles began in May 2010, with an infection that led to complications related to the autoimmune disease.
Mike Nichols 1931 – 2014
Oscar-winning director Mike Nichols died on 19 November at the age of 83.
Nichols was best known for directing the 1967 film The Graduate, which bagged him the Academy Award for Best Director, although he also helmed Who's Afraid Of Virginia Woolf?, Catch-22 and, more recently, Closer.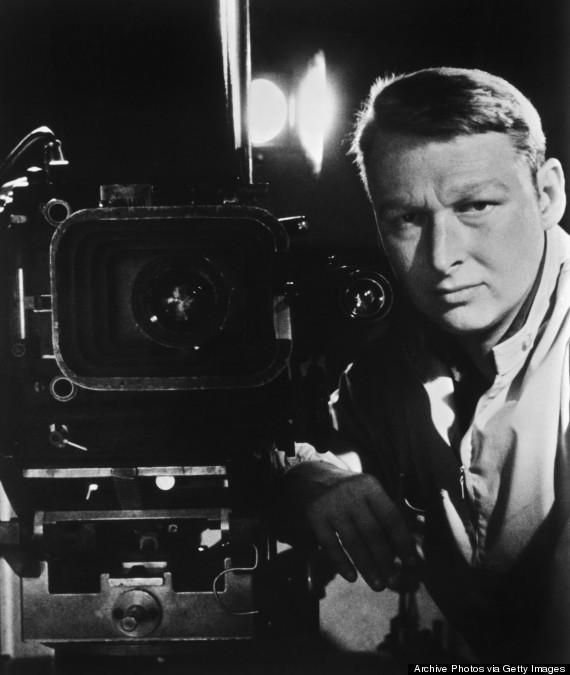 Mike Nichols in 1967, the year he won Best Director at the Oscars
He is also one of the few people in history to belong to the 'EGOT' club, for having an Emmy, a Grammy, an Oscar and a Tony under his belt.
Nichols's last film as director was 2007's Charlie Wilson's War, though he continued to direct theatre productions, last directing the Broadway revival of Betrayal, which starred Daniel Craig and Rachel Weisz.
Married four times throughout his lifetime, Mike is survived by his wife, news anchor Diane Sawyer and three children.
Lynda Bellingham 1948-2014
Former Loose Women presenter and beloved Oxo Mum Lynda Bellingham was 66 when she lost her battle with cancer on 19 October.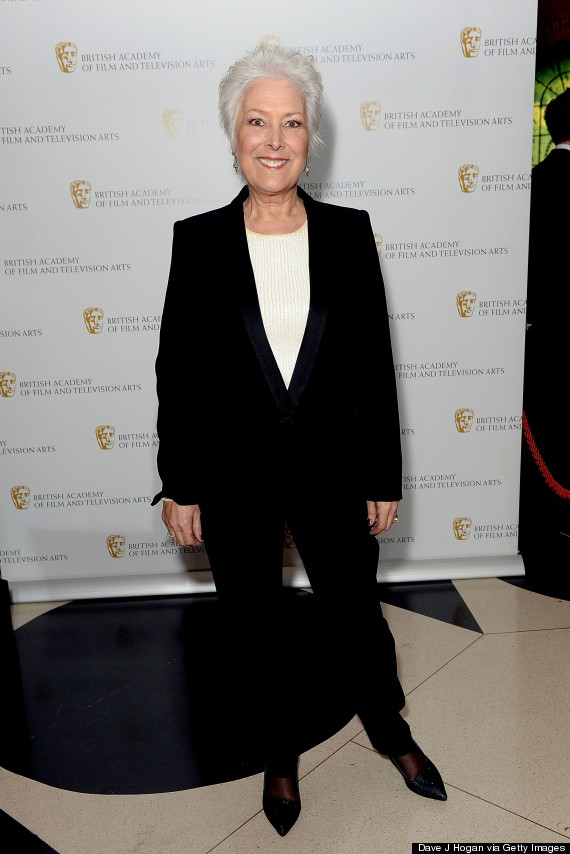 Lynda Bellingham died of cancer in October
In September she revealed that after initially being diagnosed with colon cancer in 2013, her condition had worsened, with the disease spreading to her lungs and liver.
Bellingham chose not to continue with her chemotherapy, a decision she revealed in her autobiography There's Something I've Been Dying To Tell You, in which she wrote: "It is my last vestige of control to sit in front of the oncologist and say when I would like to stop having chemo and let the natural way do its thing."
Bellingham, who had a title role in sitcom Faith In The Future and regular stage roles, is survived by her husband, Michael Pattemore, two sons, Michael and Robbie, and stepson, Bradley.