Dustin Diamond, who played Screech in the hit 1990's TV show 'Saved By The Bell', has appeared in court accused of stabbing a man during a bar brawl on Christmas Day.
The 37-year-old is charged with possession of a switchblade, reckless endangerment and carrying a concealed weapon.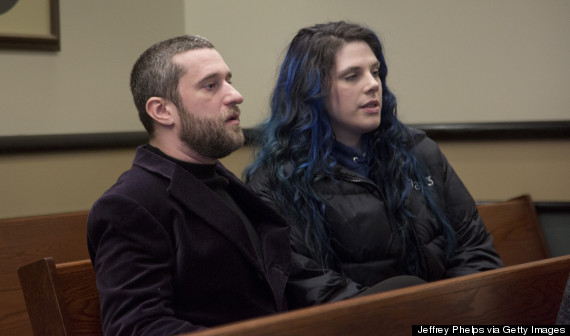 Dustin Diamond and his fiancée Amanda Schutz in court
The actor – who was released from prison after posting $10,000 (£6,400) bail – said he was defending his 27-year-old fiancée Amanda Schutz.
Speaking outside the courtroom, Diamond's defence lawyer, Thomas Alberti, said his client "has complete faith in the justice system" before adding he was "not happy he missed the Packers game".
The fight is said to have happened on 25 December at the Grand Avenue Saloon in Port Washington.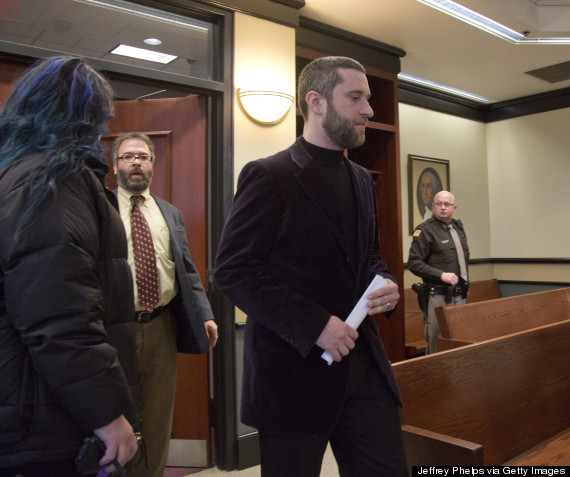 According to the crime report, Diamond – who appeared on 'Celebrity Big Brother in 2013 – had been to several bars with his fiancée before they got into a row with two men and another woman.
He told police he had a pen in his hand when he grabbed one of the men, while trying to defend his fiancee.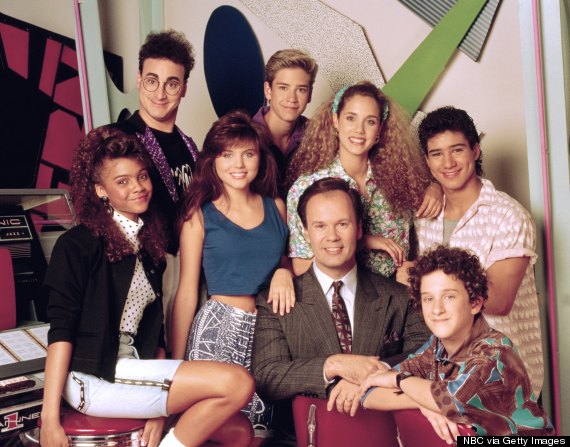 Dustin Diamond (bottom right) with the 'Saved By The Bell' cast
The man was not seriously injured but officers found a switchblade knife in Mr Diamond's car and the point of it appeared to be covered in blood.
The actor will next appear in court on 5 January.