Universal Pictures has given the go-ahead for a remake of classic gangster film 'Scarface' , that will be set in present day Los Angeles.
'Straight Outta Compton' screenwriter Jonathan Herman will pen the reboot, which will see an immigrant rise from rags to riches in the gritty cirminal underworld of modern day LA, reports The Hollywood Reporter.
The last two versions of the film, from 1932 and the more famous 1983 version starring Al Pacino, were set in Chicago and Miami respectively.
Al Pacino's 1983 portrayal of Cuban refugee Tony Montana influenced generations of rappers and cemented its place in film history with famous lines such as "Say hello to my little friend!".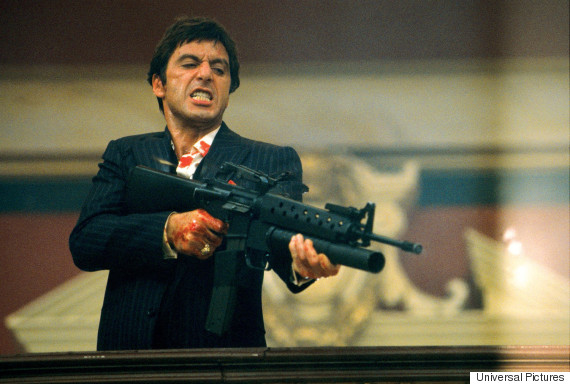 Al Pacino
The original 1932 piece charted the rise and fall of notorious gangster Al Capone during the prohibition era.
Judging by what we already know, the rumour mill is suggesting the new version may be centred around the world of Mexican drug cartels, á la 'Breaking Bad'.
Pablo Larraín will direct the reboot, with Marc Shmuger, Scott Stuber and Dylan Clark producing.
Herman is also working on a re-imagined version of Alfred Hitchcock's classic 'The Birds' for Universal.
SEE ALSO: