Newlyweds Stephen Fry and Elliott Spencer are planning to start a family, according to reports.
In his first interview since getting hitched, Stephen has hinted that the next task on his personal wishlist is to have a child.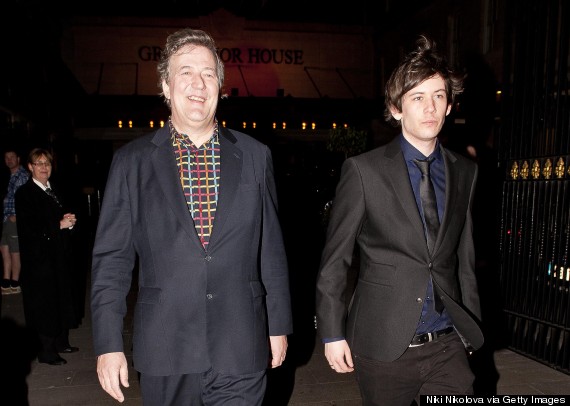 Stephen and Elliott
During a chat with The Sun, Stephen is asked what his next two, as yet unwritten, autobiographies will cover.
"Volume One, the marriage is still," he explains. "I hope it will never close, but in Volume 2 the little family, the patter of tiny feet. Come back to me on that one!"
Stephen also reveals details about his low-key wedding, which took place just two weeks after news of his engagement was revealed.
"We did have a first dance but anybody who has seen me dance would not call it a dance. It was a shuffle," Stephen says. "I wanted to choose a tune written by Al Jolson. It is the only great tune he wrote as far as I know.
"It's called 'Oh How We Danced on the Night That We Were Wed'. But I could not get it on my iPhone or my Android so we had Cole Porter instead."
The couple's big day was a relatively small affair, and after tying the knot they celebrated with friends and family, before putting their feet up and watching the snooker. No private jets and swish honeymoons here.
In the weeks since, Stephen has shared a couple of wedding snaps on Twitter, revealing that they signed the register with a mini-Oscar Wilde looking on.