Suge Knight has been arrested for murder, following a fatal hit and run in Los Angeles.
The Death Row Records founder voluntarily went to a West Hollywood police station when news of the incident broke, and a LA County Sheriff Twitter feed has confirmed that Suge has been arrested, with bail set at $2 million.
*Update* Suge Knight arrested for murder in connection to fatal traffic incident in #Compton Booked at @WHDLASD Station held on $2M bail

— LA County Sheriff (@LASDHQ) January 30, 2015
Lt John Corina previously issued a statement, explaining that the authorities were not completely sure who was behind the wheel of the vehicle during the hit and run.
However, a statement from Suge's lawyer appeared to confirm that the 49-year-old was driving.
"He was in the process of being physically assaulted by two men and in an effort to escape he unfortunately hit two (other) individuals," lawyer James Blatt said. "He was in his car trying to escape. We are confident that once the investigation is completed, he will be totally exonerated."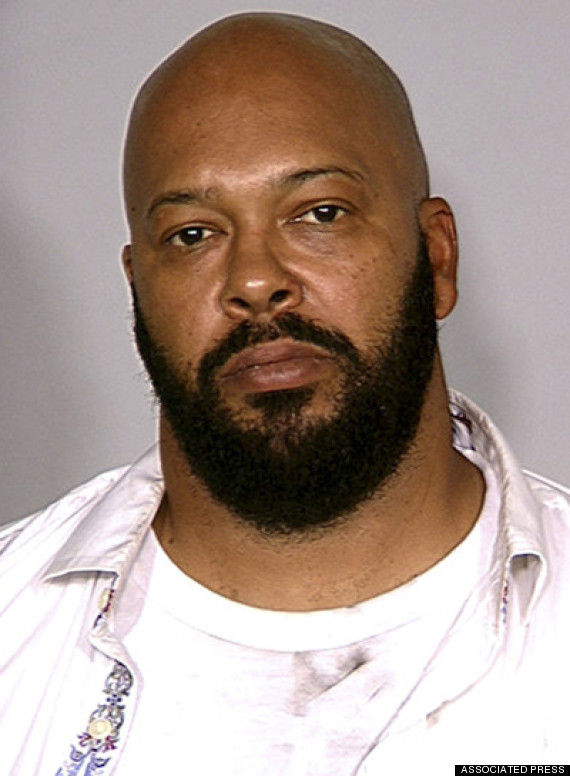 Suge Knight
The police have held a press conference and revealed further details on the hit and run incident, reports TMZ.
According to the website, the police have stated that there were two fights in the LA parking lot, the second "resulting in the fatality".
Witnesses are claiming that the car then backed up and ran over the victim twice before fleeing, "TMZ adds".
Suge's truck was then found abandoned in the Westwood area of LA.
During his time in the music business, Suge worked with a number of hip-hop greats, including Tupac, Snoop Dogg and Dr. Dre.
In 2008, he sold his record label to Global Music Group, and just a year later, Death Row Records filed for bankruptcy.