*UPDATE* Suge has now been arrested for murder, and bail set at $2 million. See the full details here.
Suge Knight has arrived at a West Hollywood police station, following fatal hit and run accident in LA.
The Death Row Records founder, real name Marion Knight, is suspected of running over two individuals, one of whom then died in hospital, and he was being sought by police.
Now, Suge has been seen arriving at a Sherriff's West Hollywood station, reports ABC.
#BREAKINGNEWS: Suge Knight has arrived at Sheriff's West Hollywood Station, following deadly hit & run in Compton. pic.twitter.com/AukImJPtfj

— ABC7 Eyewitness News (@ABC7) January 30, 2015
Lt John Corina, from the Los Angeles County Sheriff's Department previously issued a statement, explaining that the authorities are not completely sure who was behind the wheel of the vehicle.
"So far we have not confirmed it was him, driving the truck. So we're not saying Suge Knight was driving the truck at this time.
"Although we want to talk to him, since the truck supposedly belongs to him."
"From the people we've talked to so far, and we still have more witnesses to talk to, so far the people we've talked to say it looked like it was an intentional act. So we're handling it as a homicide."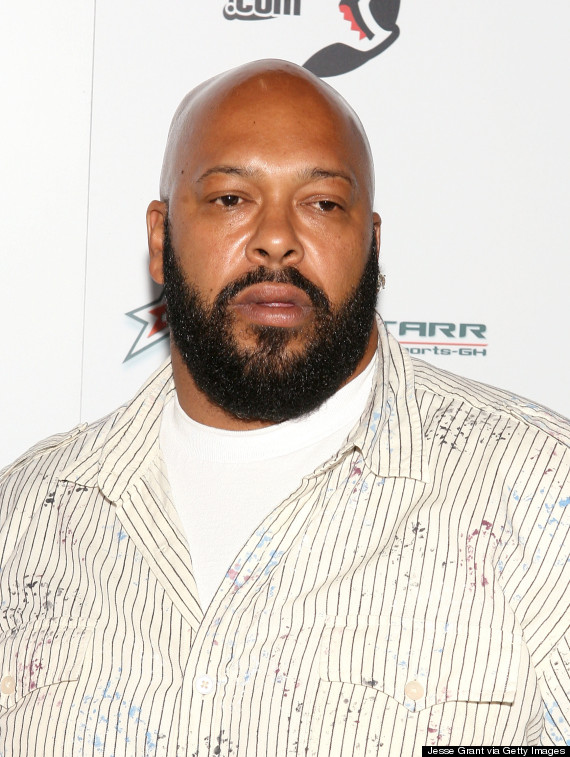 Suge Knight
While the police seemed unsure, a lawyer for Suge appeared to confirm that the 49-year-old was driving at the time of the accident.
"He was in the process of being physically assaulted by two men and in an effort to escape he unfortunately hit two (other) individuals," lawyer James Blatt states. "He was in his car trying to escape. We are confident that once the investigation is completed, he will be totally exonerated.
The BBC reports that police say the incident took place in a car park, and the red truck hit the individuals, before driving away.
The 55-year-old man died, while the 51-year-old was injured. There are no further details about his condition.
During his decades in the music business, Suge has worked with a number of high profile artists, including Dr Dre, Tupac and Snoop Dogg.