We've all been there, haven't we? Your ex turns up, starts chatting to your friends, and what do you do? Stare at your phone.
Taylor Swift did exactly that earlier this week, proving that she's just as awkward and normal as the rest of us, when she came face-to-face with her former flame Harry Styles at a hotel in LA.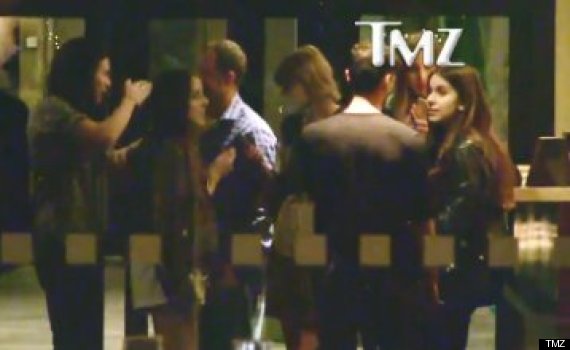 Awkward…
The 'Shake It Off' singer bumped into Harry after a bash at the Sunset Marquis Hotel when the One Direction singer made his way over to the star and her pals, who included the group Haim.
However, while Harry happily chatted to the group, Taylor behaved exactly as we would, by standing around and staring at her phone.
After dating for four months in late 2012, Taylor and Harry split, and according to reports, two tracks on '1989' are about the 1D singer.
Taylor's not usually one to let her exes get her down though, and she's previously attended and performed at a number of events where Harry was present.
Next month, Taylor will take to the stage at the O2 during the Brit Awards, where it's likely Harry will be in the audience.
Watch the video above to see the awkward encounter take place…