Comic actor Ted Robbins is "doing well" in hospital and will be "fit and healthy soon" following his collapse on stage during a live show, his wife said.
Robbins, 59, slumped during the opening night of a revival of Peter Kay's Phoenix Nights at the Manchester Arena last night.
The curtain was closed immediately as staff rushed to the stage with medical equipment before the show was cancelled.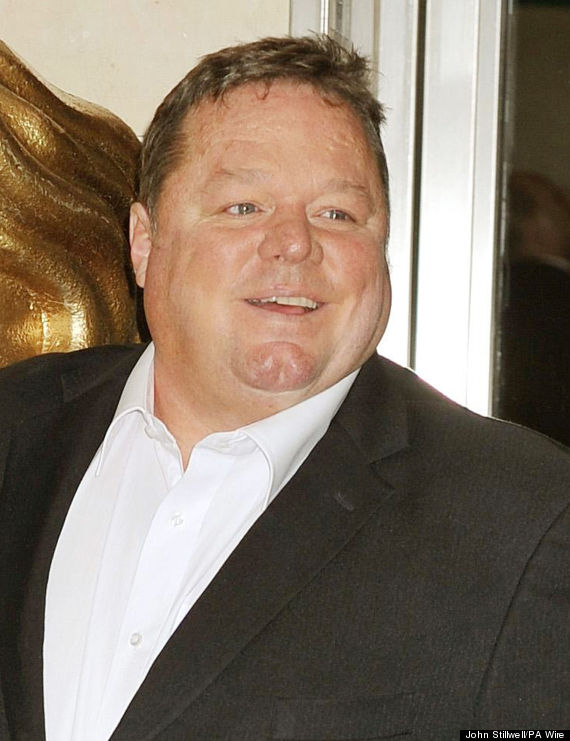 Ted Robbins
In a message to fans on his Facebook page today, Robbins' wife Judy said he was in some pain but doing well in hospital.
She praised the treatment of the NHS and appealed for help in tracing a doctor in the audience who came to her husband's aid.
She said: "He is in some pain due to bruising on his ribs from chest compressions but other than that he is doing well.
"Ted had rheumatic fever when he was a child which left him with some heart damage so we have always been aware that he would need a routine procedure to correct.
"We are so incredibly grateful for everyone's support and we would love more than anything to find out who the doctor was out of the audience who (gave) such fantastic treatment."
She thanked fans for their messages of support, adding: "He will be fit and healthy again soon. God bless all the NHS staff that are doing such a fantastic job."
Phoenix Nights co-star Paddy McGuinness said tonight's show will go ahead, joking: "If we didn't Ted would kick our arses. Lots of love for the big man. The Phoenix will rise again!"
Liverpool-born Robbins plays Den Perry in the show, which is based on comedian Peter Kay's television series of the same name.
Kay has revived the characters from his Channel 4 series for the live show to raise money for Comic Relief.
On Twitter, audience members expressed their shock at Robbins' collapse.
Tom Peck, a sports writer for the Independent who was at the show, said: "Horrible atmosphere at phones4u arena. Sold out for Peter Kay's Phoenix Nights. Show cancelled as actor Ted Robbins collapses on stage."
Dave Swanton wrote: "Thoughts are with my mate Ted Robbins taken ill during the opening night of Phoenix Nights. Get well soon pal", while Steve Ens added: "Truly hope Ted Robbins is ok … Just watched him collapse on stage at the Phoenix Nights show. Best wishes to him & fellow cast members."
Robbins was reprising his Den Perry role as the main "villain" from the TV programme in 2001 and 2002, in which he famously burned down the Phoenix club.
The actor, who is a second cousin of ex-Beatle Sir Paul McCartney, has also appeared in Brookside, Doctors, Holby City, Little Britain and Coronation Street.
He is currently playing Barry Quid in the 2014 revival of Birds Of A Feather and heads the fictitious prison as the governor in CBBC programme The Slammer.
He was the voice of TV show Catchphrase between 1994 and 1999 and also presents a morning show on BBC Radio Lancashire.
Robbins is one of five children and lives in Lancashire with his two children.
Comedian John Bishop spoke of his shock at Robbins' collapse, tweeting: "Travelling home from Manchester with all of my thoughts and love with Ted Robbins, his family and the rest of The Phoenix Nights cast."
And Manchester United and England footballer Phil Jones, who was also in the audience, added: "Still shocked to see Ted Robbins collapse on stage. Thoughts with him and his family."
A spokeswoman for the North West Ambulance Service said paramedics were called to the arena at 9.46pm following reports of the collapse and "took a male to Wythenshawe Hospital".