So, of all the great films on offer this year, and it is unarguably a pedigree feast for cinema-goers, it is Wes Anderson's 'The Grand Budapest Hotel' which has emerged with the most BAFTA Awards nominations, beating off likely frontrunners 'Birdman', 'The Imitation Game' and 'The Theory of Everything'.
READ ALSO:
Full BAFTA Awards Nominations List: Benedict Cumberbatch, Eddie Redmayne Go Head To Head For Top Gong
And, while its success in securing nods in the 'minor' categories has undoubtedly contributed to its status at the top of the list, it hasn't been overlooked in the race for the top gongs, either. Wes Anderson has been recognised in both directing and writing categories, while the film itself is in the final five for Best Film.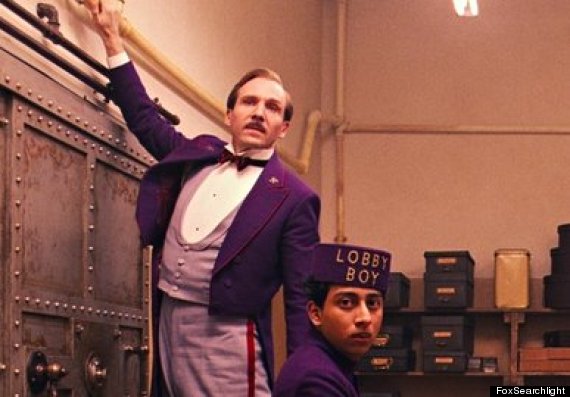 Gustave H (Ralph Fiennes) must rely on his lobby boy Zero (Tony Revelori) to get him out of a tight spot
So what is it about this whimsical caper that has caught the imagination of cinema-goers and voters?
'The Grand Budapest Hotel' follows the fortunes of one Gustave H, its resourceful and charming concierge who enjoys the attention of many a wealthy guest (often female), until the death of one adoring dowager sees him framed for her murder. With the tireless but guileless help of his bell-boy Zero, he must flee to prove his innocence.
What appears to a be straightforward story of a good man brought down by circumstance is rendered extraordinary by Wes Anderson's fantastical, dream-like script, the colours in his European landscape surrounding the glorious but faded Budapest Hotel itself, the music following Gustave and Zero as they make their way from the hotel, to jail, to the mountains of this beautiful but not quite real landscape.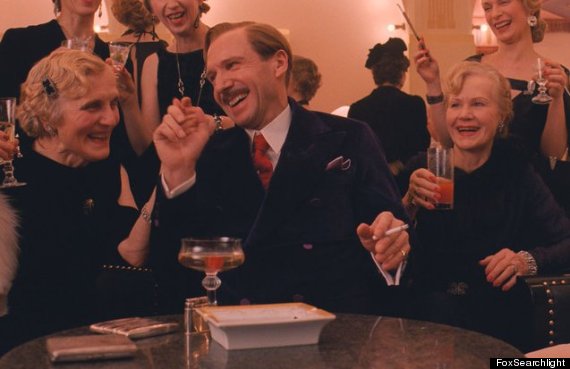 Gustave H's way with the ladies is one of his many defining qualities
It all hinges, though, on the central, revelatory performance of Ralph Fiennes as Gustave H. We knew this established star could be chilling (Schindler's List), romantic (The English Patient), hammy (Voldermor), authoritative (Skyfall), but who knew he could be so FUNNY?
Strange but true. With every twirl of his moustache, every kick of his long legs, every furrow of his brow, Gustave is mischievous, manipulative, frustrating, surprising and endlessly appealing. It is a tour de force of a performance from Ralph Fiennes, and I have yet to find the person who has not loved and laughed throughout this bizarre spectacle of a film.
'The Grand Budapest Hotel' debuts tonight on Sky Movies, available on Virgin Media, which provides access to up to 260+ channels including Sky Movies, Fox TV, Virgin Movies, Freeview Channels and Netflix. Watch the trailer below…