Romance is on the cards for Stacey Solomon and stunt performer Steve-O during their training for 'The Jump', according reports.
SEE MORE:
Yes, that's right, folks – finally a piece of news about 'The Jump' that isn't someone severely injuring themselves or throwing up at the top of a mountain after gorging on pizza.
According to newspaper reports, Stacey and Steve-O have grown close behind the scenes, with insiders claiming that sparks are flying every which way between the "inseparable" pair, who are both currently single.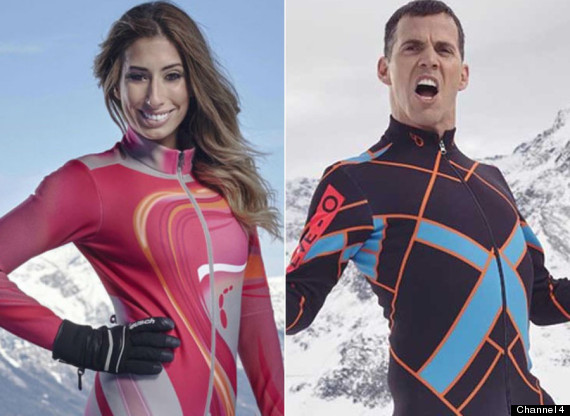 Stacey and Steve-O
A source told The Sun: "They are getting on very well. Everyone expects a romance. They have been spending a lot of time together."
If you want to check out their chemistry for yourself, Stacey uploaded this video to her Instagram page, where she's receiving a late-night basketball lesson.
The news of them growing close comes after Joey Essex panned reports that he and former Pussycat Dolls singer Ashley Roberts were indulging in a spot of flirting while training for the winter sports-based series.
He told OK! magazine: "Ashley's a pretty girl and she's single, hot and a good laugh – but we're just friends. I made a joke and everyone took it seriously."
However, he refused to completely rule out anything happening in the future, adding: "It could happen but at the moment it's not going that way. There's nothing happening with Ashley, that's all I want to say."
The new series of 'The Jump' kicks off on Channel 4 next month.