Joey Essex is so pleased with his performance in 'The Jump' that he's now said he wants to compete in next year's Olympic games.
SEE MORE:
After triumphing over Mike Tindall in this year's series of the winter sports show, Joey now reckons he's got what it takes to fly over to Rio for the 2016 games.
Speaking to Radio Times after his victory, the former 'The Only Way Is Essex' star admitted he was "buzzing", adding: "I beat two athletes… maybe I could enter the Olympics next year or something."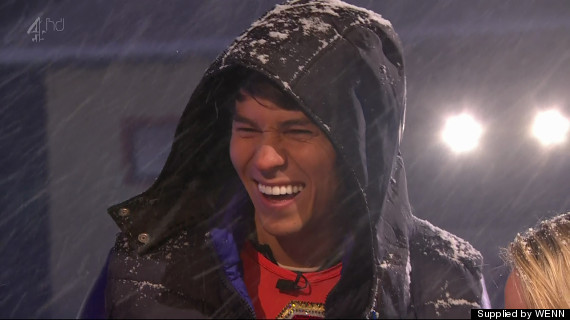 Joey Essex
That's a lovely thought, Joey. But unless you're planning on introducing winter sports to the summer Olympics (in the Brazil sun…), then you're going to have to wait until the next Winter Olympics.
In two years.
This year's series of 'The Jump' was plagued with bad luck from the beginning, after both Ola Jordan and Sally Bercow were forced to withdraw from the show before it even aired, after suffering accidents during training.
Ola recently had to have surgery on her knee after sustaining a serious injury, but shunned claims that she'd been told she might "never dance again", claiming she'd soon be stronger than ever.
Even Joey had an unfortunate incident during training, but his was slightly more true to character.
It was reported last month that filming for 'The Jump' had to be drawn to a halt after Joey "vomited everywhere", following an apparent pizza binge.
Now that is anything but reem…