Scott Eastwood gives his co-star Britt Robertson a bull-riding lesson in 'The Longest Ride' and, as our Exclusive Clip above shows, he's as happy in the saddle as his screen idol father Clint.
'The Longest Ride' is the latest from the Nicholas Sparks stable, and centres on the star-crossed love affair between Luke, a former champion bull rider looking to make a comeback, and Sophia, a college student who is about to embark upon her dream job in New York City's art world.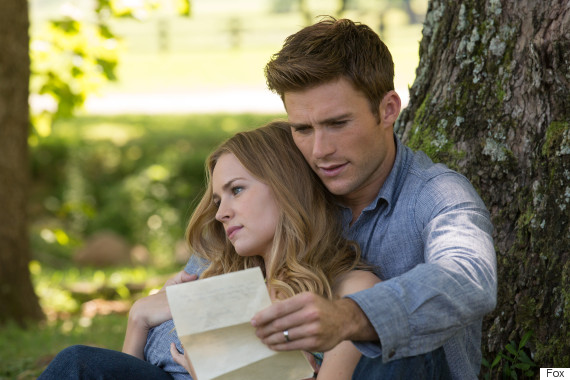 Scott Eastwood and Britt Robertson star in 'The Longest Ride'
As conflicting paths and ideals test their relationship, Sophia and Luke make an unexpected and life altering connection with Ira, whose memories of his own decades-long romance with his beloved wife deeply inspire the young couple. Spanning generations and two intertwining love stories, 'The Longest Ride' – like so much of Nicholas Sparks' bestselling work – explores the challenges and infinite rewards of enduring love.
'The Longest Ride' will be in UK cinemas from 19 June. Watch the trailer below…
LIKE US ON FACEBOOK | FOLLOW US ON TWITTER

— This feed and its contents are the property of The Huffington Post, and use is subject to our terms. It may be used for personal consumption, but may not be distributed on a website.