So that was 2014, a year when a comedy compromised the free world, when a tree and a raccoon stole millions of hearts, and when Gilliam, Scorsese, Godzilla and Jack Ryan returned to cinemas, but what, you may yawn, was THE film of the past 12 months?
30: Dallas Buyers Club: Matthew McConaughey and Jared Leto's Midnight Cowboy for the selfie generation. Deserving of awards aplenty.
29: Pompeii: Enjoyable swords and sandals saga, with an uber hammy Kiefer Sutherland. Paul WS Anderson's best film in years, which, given the calibre of his Resident Evil movies, probably isn't saying much.
28: Jack Ryan: Shadow Recruit – A JEEP of a thriller – just enough essential parts to get from A to C.
27: Gone Girl: David Fincher's workable who and whydunit marred by a weak third act.
26: The Amazing Spider-Man 2: Too many villains, but Garfield and Stone were more electric than Dr Manhattan clone Electro.
25: The Maze Runner: Enjoyably dark YA dystopian fantasy. Lord of the Flies style.
24: The Raid 2: Overlong, but epic stunts.
23: X-Men: Days of Future Past – Bryan Singer and more of his levitating shenanigans. The Quicksilver scene was masterful.
22: Frank: Michael Fassbender's sublime turn in this version of Jon Ronson's loosely fact-based yarn. Surreal, affecting and brilliant.
21: Edge of Tomorrow: Refreshing Groundhog Day-style sci-fi adventure let down by a generic finale. Tom Cruise playing against type in the first act was a welcome change.
20: Captain America: The Winter Soldier: Enjoyably paranoid superhero epic let down by a generic finale.
19 Divergent: Enjoyably dark YA dystopian fantasy Hunger Games style.
18: Noah: Bonkers visionary epic with some great money shots.
17: American Hustle: Over hyped, but a powerhouse perf from Jennifer Lawrence and Robert De Niro's best turn in ages.
16: Locke: Car-centric drama with Tom Hardy on top form. Writer director Steven Knight confirming his status as one of Blighty's best creative forces.
15: Dawn of the Planet of the Apes: Bleak but stunning sequel. Andy Serkis delivers another Oscar worthy mo-cap turn.
14: The Lego Movie: The first of two hilarious offerings from Lord and Miller – the saviours of American comedy movies.
13: 22 Jump Street: The second from Lord and Miller – gloriously stupid.
12: How To Train Your Dragon 2: Moving, epic, entertaining fantasy animation at its finest. Toothless soared. Again.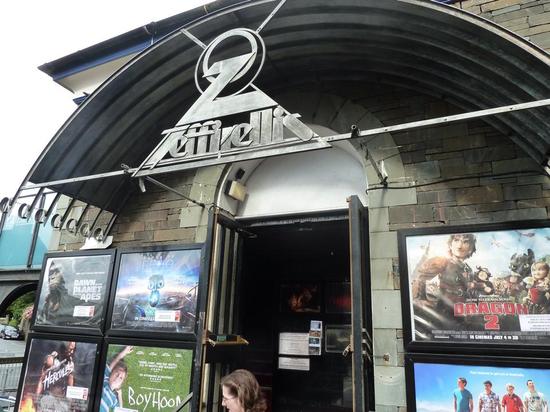 Photo: Roger Crow
11: Interstellar: Chris Nolan's mash up of 2001, The Right Stuff and AI. Pure cinematic spectacle.
The final countdown…
10: The Knife That Killed Me: Wonderfully inventive hard-hitting British drama. Kes meets Sin City.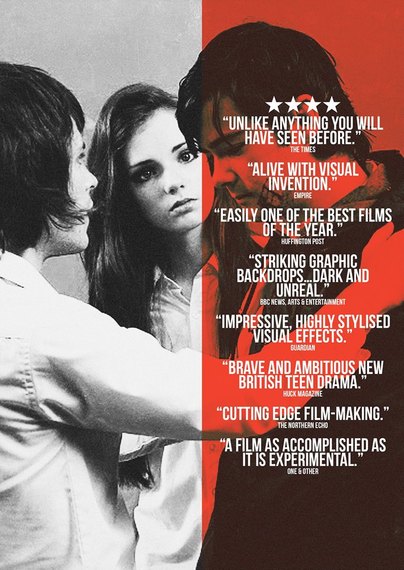 Image: Green Screen Productions
9: Godzilla: From its redacted opening titles to its final apocalyptic showdown, this was a masterful epic reminiscent of classic Spielberg.
8: The Hobbit: Battle of the Five Armies: Peter Jackson redeemed himself after the pointlessly lengthy first two Hobbits with a rewarding finale.
7: Nightcrawler: A powerhouse turn from Jake Gyllenhaal made this a Taxi Driver for the rolling news generation.
6: The Grand Budapest Hotel: Wes Anderson's masterpiece was well worth checking out. Rafe Fiennes – comic genius. Who knew?
Hang on, it's almost over…
5: Her: Joaquin Phoenix and Spike Jonze's love letter to sentient OS systems. Here's another letter: A
4: The Wolf of Wall Street: Scorsese and DiCaprio firing on all cylinders. The funniest comedy drama of the year.
3: Paddington: Achingly sweet family entertainment at its finest. The film Paddington Bear deserved, and more.
2: Under the Skin: Haunting, mesmerising sci-fi shocker. Scarlett Johansson utterly compelling as she was in Lucy.
My number one of 2014. The highest grossing film about a talking tree and his mates since the Ents in Lord of the Rings. Buff Chris Pratt, sexier than ever Zoe Saldana, Dave Bautista, a duck called Howard… we are Groot. Marvel's biggest gamble paid off dividends.
1: Guardians of the Galaxy:The most enjoyable ensemble sci-fi fantasy adventure since Star Wars. Witty, thrilling, bold and a great soundtrack. Aptly for a Galaxy-related movie, several stars were born.
Photo: Roger Crow