'Maps to the Stars' is the shocking tale of the Weiss clan – at first glance, just your average Hollywood family.
From the start, we learn that young Agatha (Mia Wasikowska) as a child tried to burn down the house while her family were asleep. Now, she comes back to Hollywood from a sanatorium to make amends. Her brother Benjie (Evan Bird) is also troubled and rebels against his parents' wishes to not see Agatha. By the age of 12, he is addicted to drugs and has already been to rehab, but then he and Agatha decide to runaway together.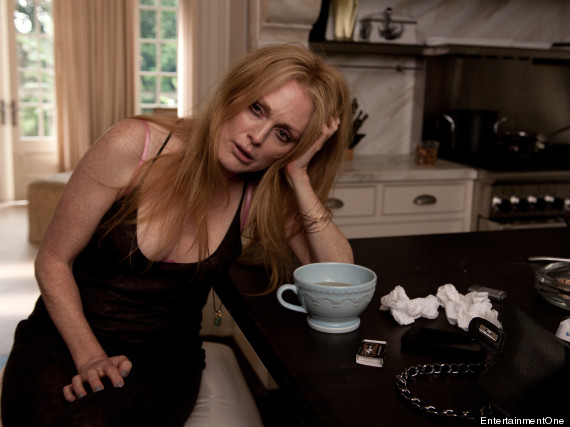 All that glistens is not gold in Hollywood, as Julianne Moore in 'Maps to the Stars' reminds us
Too brutal to be believed, surely? Well, yes and no. To celebrate this week's home release of the film starring Julianne Moore and Robert Pattinson, we take a look at some of Hollywood's real-life families, celebrated as much for their in-your-face dysfunction as for their glamour, and wonder, is fiction really any stranger than truth?
'Maps To The Stars' is available on Blu-Ray/DVD from 2 February, courtesy of Entertainment One. Watch the trailer below…