There have been some fantastic art exhibitions this year and the popularity of box office draws such as Rembrandt and Matisse warms the heart. However as I compiled this list, I couldn't help but notice that the list is dominated by white men – a sore reminder that diversity and representation remains a challenge that must be addressed (and luckily, 2015 looks like it will). But we'll leave that for later. For now, on with the list!
1. Anselm Kiefer, Royal Academy of Arts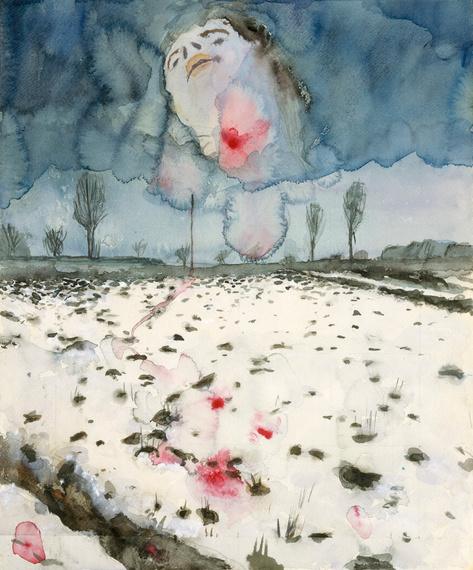 Anselm Kiefer is widely considered to be the most influential artist working today. And this show at the RA was the first ever retrospective of the great man's works in the UK.
Kiefer's works are vast both in scope and scale, from his blunt political works that confront Germany's Nazi past through to his vast canvases that look to capture the beauty but ever-changing evolution of our world and our universe.
The elegant high-ceilinged galleries of the RA were a perfect setting for Kiefer's work, giving visitors the space and time to take in and contemplate the extraordinary works in front of them.
2. Rembrandt: The Late Works, National Gallery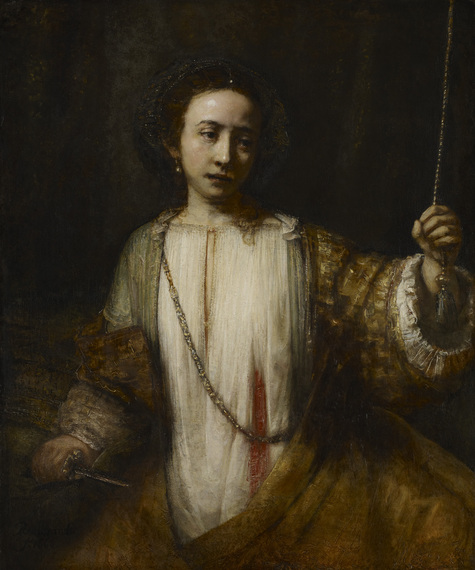 Simply put, there wasn't a finer collection of works on show this year than this focus on Rembrandt's later years at the National Gallery. Rembrandt may have been an impoverished painter in his later years but my god, his paintings take your breath away and show a man not only unflinching in his commitment to revolutionising his own technique but also a master in capturing human emotions, in depicting the conflicted mind.
So why is this exhibition not No. 1 in my list? Because the visitor experience was a shocker. The Sainsbury Wing's basement galleries may be intimate and cosy if there are low numbers but they became cramped and unbearable as the rooms became packed with the thousands of visitors who came in their droves. The popularity of this show was so predictable and it's frustrating the National Gallery didn't choose more spacious galleries for this show, like those chosen for Veronese.
3. Sigmar Polke: Alibis, Tate Modern
Nothing delights me more than an exhibition that takes me by surprise, and there wasn't a more surprising, more discombobulating show than this retrospective on Sigmar Polke.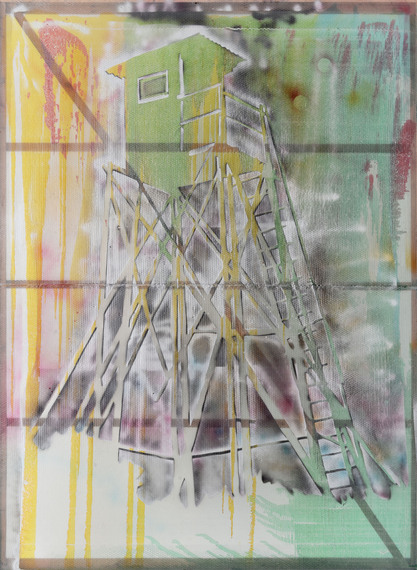 Polke's works almost defy explanation and even now, weeks after I visited, I still can't say that I understand many of them. But they challenge you, challenge your perspective, challenge your understanding of reality.
Whether it's the potatoes fixed on to garden furniture, or his blown-up, magnified, hyper-pixelated images he cut out from magazines, or his psychedelic images of Mao Tse-Tung on giant banners of fabric and works that fused sexualised and pornographic images with newspaper cuttings, nothing is as you expect. Glorious.
4. Veronese: Magnificence in Renaissance Venice, National Gallery
This exhibition at the National Gallery was the most significant collection of Veronese's works ever to be displayed in the United Kingdom. Veronese is not a household name like High Renaissance artists such as Leonardo, Michelangelo and Titian, but one visit to this exhibition showed how much he deserves his place alongside these Masters.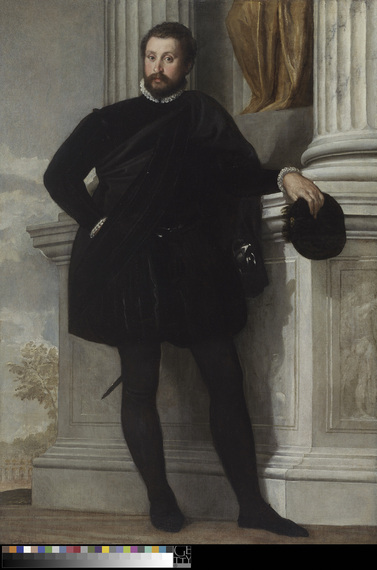 From the cool monochrome palette of his naturalistic portraits of nobles and aristocracy to his innovative compositions of works with more historical and biblical themes, the variety of Veronese's talents was incredibly impressive. This was a thrilling exhibition that shone a spotlight on an artist who is often overlooked.
5. Giovanni Battista Moroni, Royal Academy of Arts
Moroni is widely regarded as one of the finest painters of this 16th century but he's hardly a household name, often overshadowed by the more famous Italian painters of the time.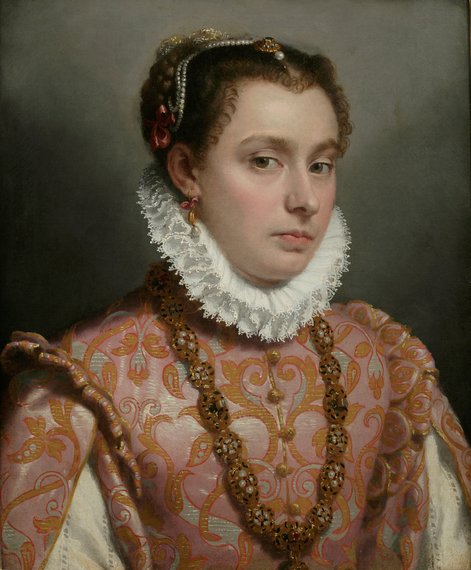 This exhibition at the RA, which is still open, is the first significant display of Moroni's works outside of Italy. His portraits were ahead of their time, naturalistic and full of insight and humanity so hopefully this show will go some way to giving Moroni greater recognition, which he richly deserves.
6. Kazimir Malevich, Tate Modern
Yes, Black Square was there. In fact, three versions of Malevich's game-changing masterpiece were on show. Black Square is stark but the rest of Malevich's work on show in this retrospective, the first for over 25 years, was brightly coloured and just as exciting.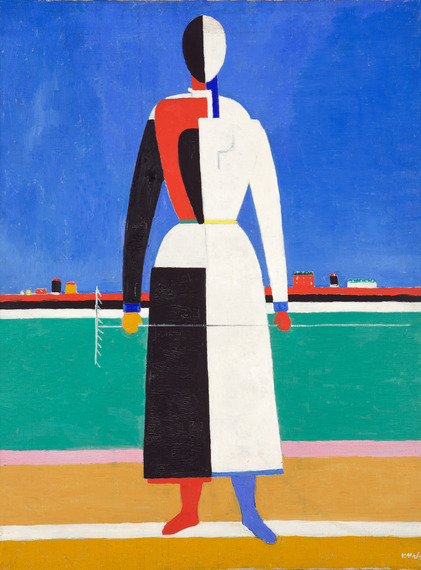 The Tate brought together a stunning collection of Malevich's work. That the Tate managed to secure so many precious loans from Russia is impressive in itself (and may go some way to explain how the Elgin Marbles have ended up in St Petersburg). But together these pieces offered not just an expansive view of this influential Russian artist's career but also put into context how radical and revolutionary Malevich was.
7. Henri Matisse: The Cut-Outs, Tate Modern
The big art exhibition of the summer, visitors flocked in their thousands to see the most comprehensive display of Matisse's paper cut-outs. It was impossible not to be impacted by these fun, vibrant works. I'm not Matisse's biggest fan but I felt such joy, such a sense of happiness, from admiring these brightly coloured works.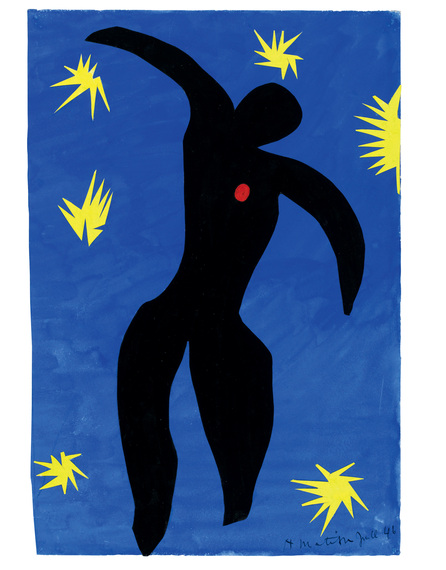 I'd only seen these cutouts in isolation before – a piece here, a piece there. Yet here, with the pieces brought together, you could fully appreciate what Matisse was achieving. To stand in front of these huge colourful compositions was a wonderful experience. Truly uplifting.
8. Radical Geometry: South American Art, Royal Academy of Arts
The third exhibition from the RA in this list and it's well deserved. The RA has had a cracking year, mixing big names such as Dennis Hopper and Allen Jones with surprising, revelatory shows on lesser known works, such as this collection of 20th century South American art.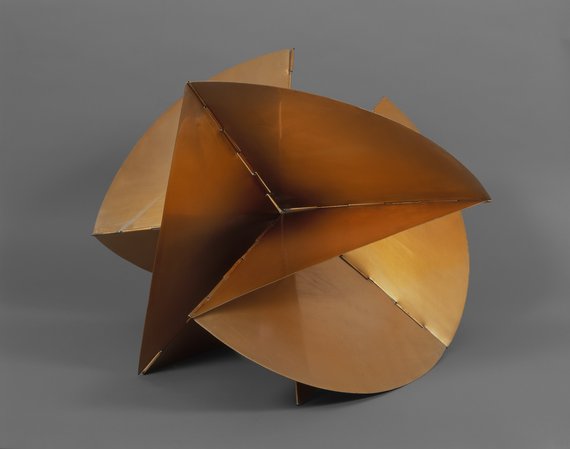 I had expected the works on show to be heavy with political slogans and messages. Not at all. The art on show was stunning, vibrant and completely unexpected. The works were unconventional and showed communities of artists rejecting influences from Europe and looking to develop a radical geometric style of their own in both painting and sculpture.
9. Egon Schiele: The Radical Nude, The Courtauld Gallery
Art will always be controversial and there is plenty of controversy attached to Schiele's nudes. His work radicalised the way nudes, in particular female nudes, are represented in art.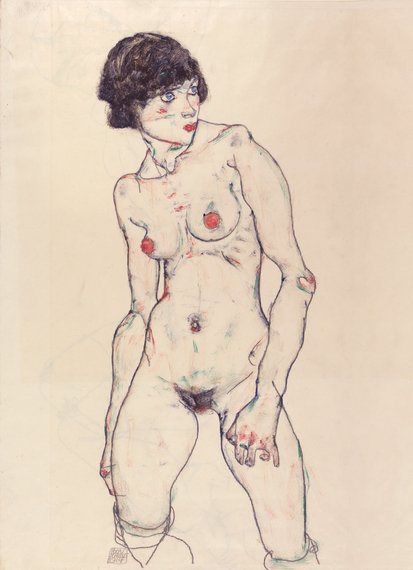 Gone was the conventional depiction of naked women as passive objects of perfect beauty, idealised and idolised for male consumption. Instead, Schiele's female nudes are snarling, confrontational models. And they are glorious. Their bodies almost sculptural with their strong physical presence, emphasised by Schiele's bold strokes, his fearless compositions, and his splash of bright colour to emphasise their sexual arousal.
More tricky are the sexualised drawings and paintings of his younger sister, Gerti, with whom Schiele had an incestuous relationship in his younger years. It's good that art doesn't censor itself but it is uncomfortable looking at sexualised images of 14 year old girls.
10. The Human Factor, Hayward Gallery
The Hayward Gallery was rightly nominated for the Art Fund prize of Museum of the Year and its galleries were the perfect venue for this exhibition of contemporary works that looked at how leading artists have explored and fashioned new ways of using the human form in sculpture.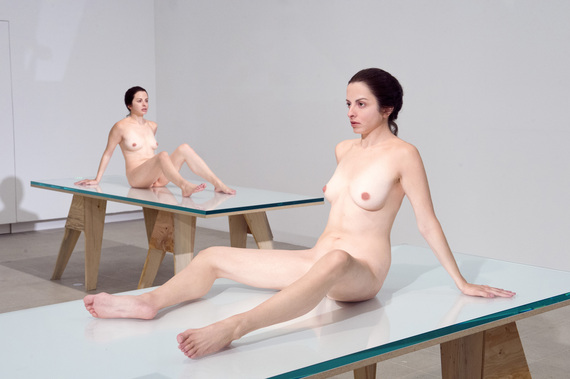 The works on show were from 25 leading international artists and spanned the past 25 years. Some of them were funny, some were traumatic. Some of the pieces seemed so real, so true to life you could be forgiven for believing you were looking at a living statue. But collectively they were a terrific and thought-provoking showcase that used the figure to reflect such far-ranging concerns as voyeurism, sexuality, violence, mass consumerism and even morality.
Image Credits:
1. Anselm Kiefer Winter Landscape (Winterlandschaft), 1970 Watercolour, gouache, and graphite pencil on paper, 42.9 x 35.6 cm Lent by the Metropolitan Museum of Art, Denise and Andrew Saul Fund, 1995 (1995.14.5) Photo copyright 2014. Image copyright The Metropolitan Museum of Art/Art Resource/Scala, Florence / copyright Anselm Kiefer
2. Rembrandt The Suicide of Lucretia, 1666 Oil on canvas 109 x 93 cm Minneapolis Institute of Arts, The William Hood Dunwoody Fund 34.19 © The Minneapolis Institute of Arts, Minnesota
3. Watchtower (Hochsitz) 1984 IVAM, Institut Valencia d'Art Modern, Valencia, Spain © The Estate of Sigmar Polke / DACS, London / VG Bild-Kunst, Bonn
4. Paolo Veronese (1528-1588) Portrait of a Gentleman, about 1560-5 Oil on canvas 192.1 × 134 cm © The J. Paul Getty Museum, Los Angeles
5. Giovanni Battista Moroni Young Lady, c.1560-65 Oil on canvas, 51 x 42 cm Private collection Photo: Private collection
6. Kazimir Malevich, Woman with Rake 1930-32 © State Tretyakov Gallery, Moscow, Russia
7. Henri Matisse, Icarus 1946 Maquette for plate VIII of the illustrated book Jazz 1947 © Centre Pompidou, MNAM-CCI, Dist. RMN-Grand Palais / Jean-Claude Planchet, and © Succession Henri Matisse/DACS 2014
8. Lygia Clark Machine â?? Medium, 1962 Golden aluminum, approx. 48.2 x 66.1 x 61 cm Coleccion Patricia Phelps de Cisneros c. The World of Lygia Clark Cultural Association
9. Egon Schiele (1890-1918) Standing Nude with Stockings, 1914 Black chalk and gouache 48.5 x 32.1 cm Germanisches Nationalmuseum, Nuremburg
10. Paul McCarthy, That Girl (T.G. Awake), 2012-2013 (detail), Installation view, The Human Factor, Hayward Gallery 2014, Photo Linday Nylind © Paul McCarthy