With so much going on in the news during 2014 – from Russian malfeasance in Ukraine, to continued turmoil in Syria, to the General Election buildup – it was all too easy to become preoccupied with current events. But anyone who focused their reading this year solely on the present would have missed a bevy of worthy history books. In no particular order of merit, here are five standouts:
The Boys in The Boat
I'm one of those weird peopl who actually enjoys the punishing, total body workout that only a rowing machine can offer. To find out more about those hardy souls who power real boats, I've read my fair share of rowing-related books, most notably David Halberstam's wonderful The Amateurs . But not even Halberstam at the height of his powers comes close to what Daniel James Brown achieves in The Boys in the Boat. In researching the story of the University of Washington rowing eight that shocked the world at the 1936 Berlin Olympics, Brown painstakingly researched every element of their lives through interviews with family members, personal correspondence and more. Combine this diligent effort with Brown's lyrical skills and just-so timing, and you have a narrative that glides along like the sleek boat of that supreme crew. The story of master boat builder George Pocock (a British ex-pat) and backdrop of the Great Depression add further layers to this fantastic tale, which is among the best narrative non-fiction books of recent years.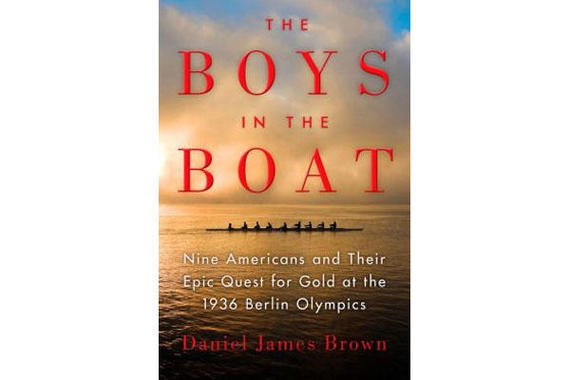 Lincoln and the Power of the Press
Like most historical figures, Lincoln is a victim of reductionism. Tall, ended slavery, great speechwriter, was assassinated – that's what most people have broken the iconic President down to. Spielberg's fantastic film Lincoln and the book it is partly based on, Doris Kearns Goodwin's A Team of Rivals did a fine job of diving deeper, but I still found myself wanting more. So it was with great interest that I picked up a copy of Lincoln and the Power of the Press. At 768, this book could be heavy going but Howard Holzer ensures it never feels that way. Instead, he explores Lincoln's long and often turbulent relationship with American newspapers, from his time writing op-eds, to his election campaign, to his Presidency. At the same time, Holzer weaves in the rise of the newspaper industry, and in particular the lives and fortunes of three editors, driven Henry Raymond (The New York Times), eccentric Horace Greeley (New York Tribune) and irascible James Gordon Bennett (New York Herald). With so-called "net neutrality" and media bias still hot topics, it's fascinating to learn of press suppression during the Civil War, when the US Government shut down seditious papers and imprisoned their editors. This book puts the phrase "freedom of the press" in a whole new light.
A Spy Among Friends
For some reason, I hadn't read a Ben Macintyre book until earlier this year, when a friend recommended Operation Mincemeat. After just a few pages of the Times journalist's brilliant re-telling of how British intelligence fooled the Germans into believing that the Allies wouldn't attack Sicily, I was hooked. Agent Zigzag and Operation Mincemeat soon found their way onto my "to read" shelf, and before I knew it, I was binge reading Macintyre's other books. His latest work, A Spy Among Friends, recounts the exploits of the charismatic and charming spy Kim Philby, who for decades sent state secrets to Moscow. Macintyre builds the tension to fever pitch as Philby narrowly avoids detection several times. As with his previous books, he also balances a richly detailed account of Philby's elaborate deception with portraits of the friends and colleagues who comprised the tapestry of a colourful and unlikely life. The Imitation Game elevates Alan Turing as an unsung hero of the war effort, while A Spy Among Friends gives us its antihero in Philby.
Pedestrianism
With some sports, such as boxing, motor racing and basketball, it's easy to see why live audiences flock to the ticket booths. But there are many others whose appeal is harder to figure out and, in some cases, is quite baffling. Competitive walking is one such endeavor. Believe it or not, pedestrianism was the most popular spectator sport in the United States in the 1870s and 1880s, and had a devout following in the UK. Matthew Algeo, whose book Harry Truman's Excellent Adventure is one of the best slim volumes about a President, proves again to be a master of the microcosm. From race fixing scandals to performance enhancing drugs to recounting the top rivalries of the day, he draws the reader into a sporting phenomenon that is now largely forgotten. And just as Laura Hillenbrand describes in Seabiscuit the dietary horrors jockeys endured to make weight (aka reducing), Algeo conveys the great physical toll marathon walkers suffered, assuming they made it to the finish line at all.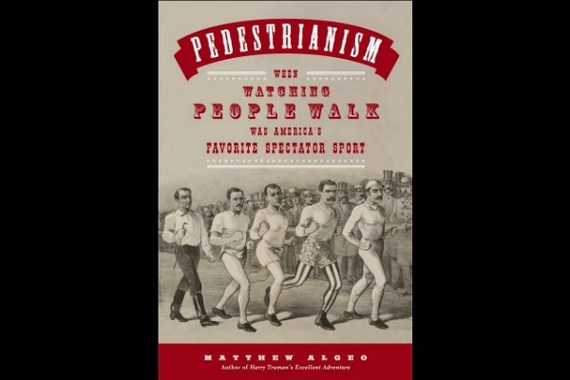 The Churchill Factor
Critics may nitpick over certain details that the irrepressible Mayor of London got wrong (to which I say, "Good luck writing a 300 error-free page book while also running England's capital) and grumble that there's not much new material. But then critics are perpetually miserable by nature, and many will have missed Boris Johnson's original framing of Churchill's life and career. The "great man" viewpoint has taken a hit in recent years, but the would-be Prime Minister argues persuasively that our most celebrated PM did indeed change the course of history through a combination of intellectual prowess, a diverse skill set and sheer force of will. Johnson's wit and love of language elevate his biographical study from the ranks of 'just another Churchill book' to a must-have for lay readers and Churchillians alike.