Following the success of the 2014 festive specials, 'Top Of The Pops' could be returning to television screens, according to reports.
The 2014 Christmas episodes were watched by millions of viewers and now, bosses at the BBC are considering whether the chart music show should return for good.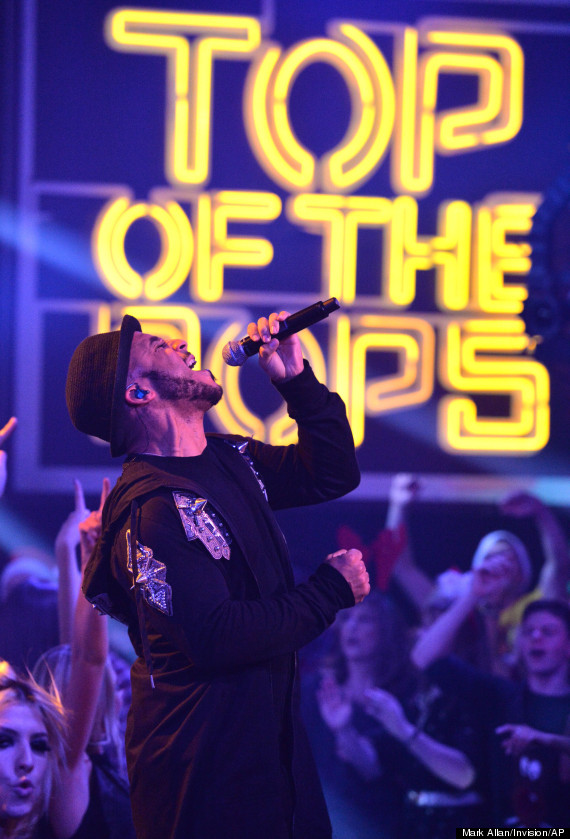 Dance act Sigma performing on the 2014 Christmas Day special
A source tells The Mirror: "The Christmas viewing figures prove there is an appetite for 'Top of the Pops'.
"Youngsters want to see their chart favourites on TV. It is just a question of how best it could work."
"Bringing 'Top of the Pops' back has been discussed at the highest level," the source continues. "There is a definite feeling there is a place for it in our schedules."
The most recent specials saw performances from the likes of Take That and McBusted.
'ToTP' first aired in 1964 and between then and 2006, when the show was axed, everyone from The Rolling Stones and Oasis to Britney Spears and Elton John performed on the show.
One key decision to be made if the show returns, is whether the acts will perform live.
In previous years, all acts were required to mime their performances, a condition a number of bands weren't too happy with.
Kurt Cobain altered the lyrics of 'Smells Like Teen Spirit' when recording his backing track for the show, while Liam and Noel Gallagher swapped roles for Oasis's rendition of 'Roll With It', amusing fans as Noel mimed the lyrics while Liam pretended to play guitar.