If you thought Bobby Norris had already showed everything there possibly was to show with his unique take on swimwear, then we're afraid to say you couldn't be more wrong.
In fact, the 'The Only Way Is Essex' cast member's latest swimsuit – if you could even call it that – has us crying out for the more innocent glory days of his "side-saddle mankini". His latest offering makes his previous almost-there swimming costume look positively demure.
While on his holidays in Tenerife to film a new 'TOWIE' special, Bobby was snapped by photographers letting it all hang out – and we couldn't mean that more literally.
Click here to see the uncensored and definitely NSFW photos of Bobby's new swimwear – though those of a nervous disposition might want to give it a miss…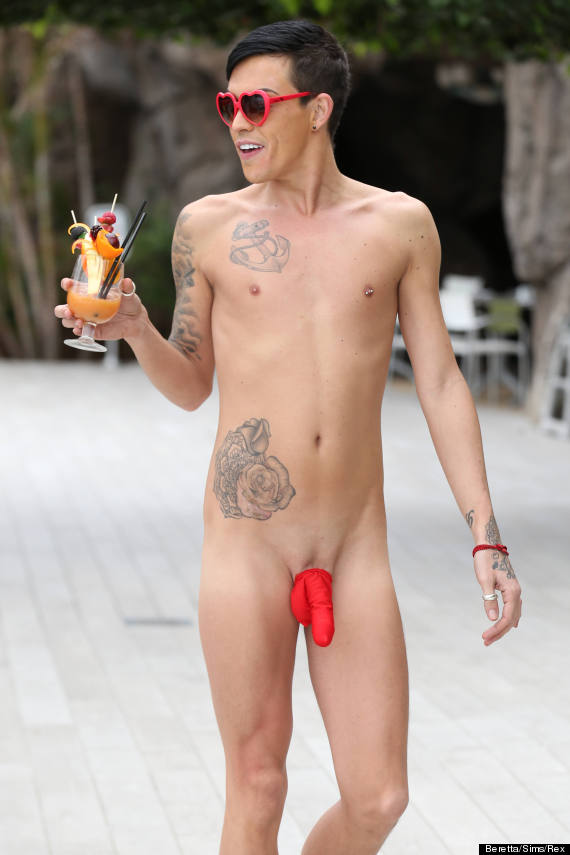 Our eyes! OUR EYES!
We have so many questions after seeing these new photos. How is that staying on? In what world is that considered appropriate beachwear? And, of course, WHAT WERE YOU THINKING, BOBBY?
Still, credit where it's due. We like his sunglasses.
Photos of Bobby and his ex-boyfriend Harry Derbridge went viral last summer, when the pair were papped on the beach while wearing one of the most bewilderingly tiny swimsuits we've ever seen.
He later modelled an even more revealing number as he strutted his stuff on a nudist beach in Ibiza wearing a silver pouch and, well, that's it.
We can only imagine what he could have in store for us next…