Virgin Trains will no longer stock copies of the Daily Mail on its west coast route saying the tabloid newspaper "is not compatible with the VT brand and our beliefs".
The decision takes effect immediately and was taken after feedback from the company's own staff who were informed of the move last year.
The paper was available in its on-board shops and was offered in first-class carriages.
A Spokesperson for Virgin Trains told HuffPost UK: "We regularly review the products we have on sale for customers onboard our trains, and after listening to feedback from our people we have decided that we will no longer stock copies of the Daily Mail on services on our west coast route."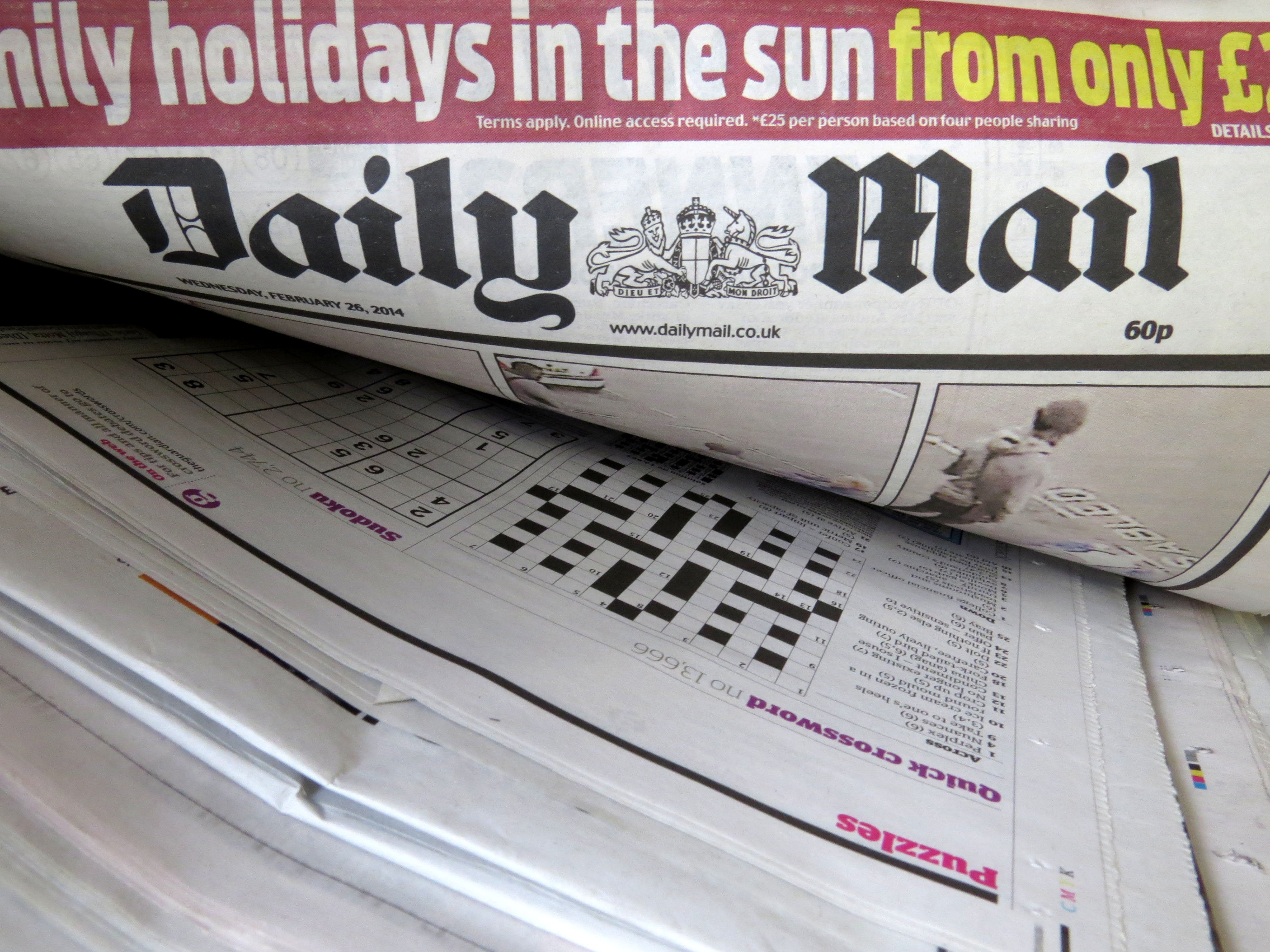 The company has expanded on this in an internal memo sent to staff last year and seen by PR Week.
It reads: "Different viewpoints are often valuable, and it's certainly true that we choose to take our news from different sources depending on our view of the world.
"Thousands of people choose to read the Daily Mail every day. But they will no longer be reading it courtesy of VT [Virgin Trains]. There's been considerable concern raised by colleagues about the Mail's editorial position on issues such as immigration, LGBT rights, and unemployment. We've decided that this paper is not compatible with the VT brand and our beliefs. We won't be stocking the Daily Mail for sale or as a giveaway."
The decision does not affect Virgin Trains East Coast as this is a separate company.
The Daily Mail along with The Sun and the Daily Express have become the targets of a popular campaign led largely by the Stop Funding Hate group although it had not specifically focused on Virgin Trains.
It has claimed a number of significant victories, most recently Paperchase who dropped a partnership with the Daily Mail in November last year.
Other companies that have bowed to pressure include Specsavers and Pizza Hut.
The Stop Funding Hate campaign also has its detractors and has been accused of "harassing advertisers".
Nigel Farage branded
After the Paperchase incident, Sarah Baxter, deputy editor at the Sunday Times and columnist, said the high street store had been "bullied" by a "small army" of people on social media to cut ties with the paper.
"It's a very, very sad day for an independent media."
She said that Paperchase had "blundered" into accepting the word of "a few Twitter trolls", adding: "I'm sure Paperchase really doesn't want to get involved in that kind of political and cultural war."
The Daily Mail has been contacted for comment.