The dramatic moment Jeremy Kyle was pepper-sprayed in Magaluf is to be shown in full on ITV tonight.
READ ALSO:
Meet The Bouncer Who Pepper-Sprayed Jeremy Kyle, And Read His Explanation Of Events
The controversial chat show host was sprayed while he was filming an episode of his series 'The Kyle Files' in the Majorcan resort focusing on the impact drinking is having on the lives of young people.
The footage reveals Jeremy in the street, coughing and with his eyes streaming, until he is bundled into a car by security.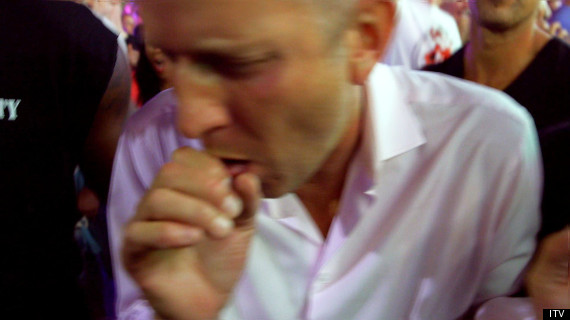 Jeremy Kyle seconds after he was pepper-sprayed filming on location in Magaluf on the Spanish island of Majorca
Jeremy says: "Walking down the street I think somebody sprayed pepper spray – it's serious. Throat, eyes, coughing.
"We came here to talk about a drinking culture – lots of kids seemingly having fun. You get pepper spray sprayed in your face, just walking down the street. Okay, is that the camera? Is that because we're trying to find out what its really like or does that happen every night If you get into an argument?"
The incident happened while Jeremy was part of a crowd walking down the strip in Magaluf trying to find out what a Friday night was really like there for those frequenting the bars and clubs along it. He suffered no injuries as a result.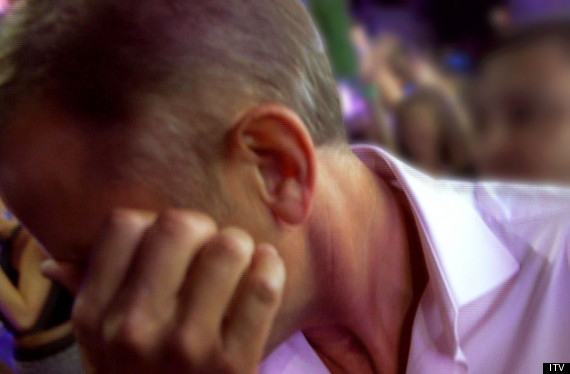 Jeremy Kyle suffered a sore throat and streaming eyes as the pepper took its effect
Elsewhere in the episode, Jeremy speaks to police and ambulance services who clear up the aftermath of nights out in the UK, and uses undercover reporters to find out how straightforward it is to get served underage before confronting staff at the bars they go into with his evidence.
Other issues Jeremy tackles in the series include legal highs, knife crime, fake and dangerous goods, the cosmetic surgery industry, and the questionable methods used to get people to part with their money.
The latest episode of the series, Young Drinkers, features the pepper-spray incident and airs on ITV at 7.30pm tonight.