Jeremy Irvine may look as though butter wouldn't melt, but the star of 'Woman in Black: The Angel of Death' couldn't resist giving his co-star Phoebe Fox the frights during their time filming the sequel to the hit spine-chiller of two years ago.
"We were in quite creepy locations, so there were lots of places to hide," he tells HuffPostUK. "I did a lot of jumping out of cupboards."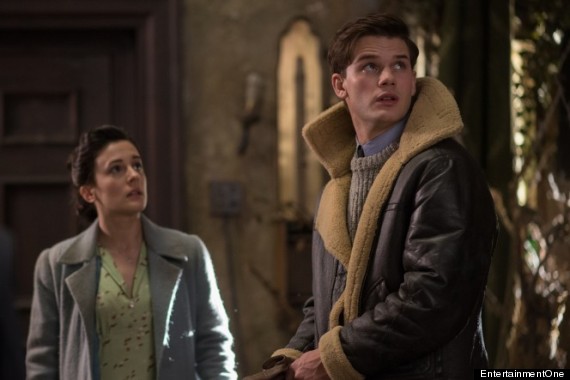 Jeremy Irvine and Phoebe Fox must face the chills of an isolated house in 'Woman in Black: The Angel of Death'
Sure enough, the second film in the horror series takes place in a secluded house where a young teacher played by Phoebe must look after her young charges, wartime evacuees who seem immune to the chills of the house, until strange events start occurring. For adult company, she has only her mysterious principal, played by Helen McCrory, and dashing young airman Harry, who comes calling.
"I liked the fact that all these characters had their own backstories," says Jeremy, who names his favourite horror film as 'The Sixth Sense'. "If you took the horror out of this one, it would still stand alone as a drama. It's a real movie, not just a cheap horror film.
"My character was on the face of it, terribly reassuring, but there was a lot more going on. All the characters have their own ghosts.
'Woman in Black: The Angel of Death' is in UK cinemas now. Watch the trailer below…