Paul Akister has been added to the 'X Factor' tour line-up, after Mel B reportedly 'pleaded' for her act to be added.
The singer will now join his former fellow hopefuls on the tour, however Paul will performing at just two of the shows, in his hometown of Manchester.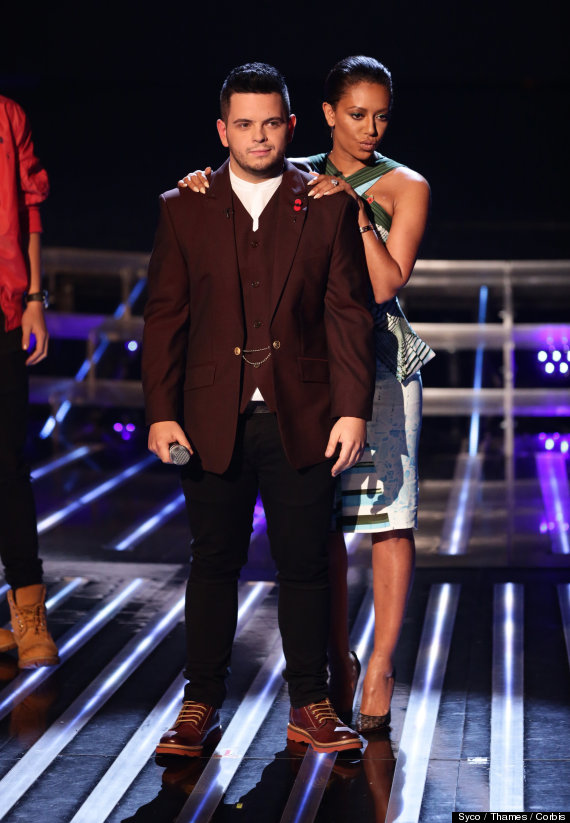 Paul and Mel B
According to reports, the late addition to the line-up comes following pleas from Mel B.
Paul has shared his excitement ahead of next month's performance, telling his Twitter followers that he can't wait to take to the stage.
I'm so excited to announce that I'm going to be joining The X Factor 2015 Live Tour in Manchester!!!!!

— PAUL AKISTER (@PaulAkister) January 8, 2015
Despite being the third most popular act in the first two weeks of the show, Paul's 'X Factor' journey came to an end when he was eliminated 5 weeks in after a sing-off against Jay James.
Following Paul's elimination, Mel hit out at her fellow judge Louis Walsh, who deliberately took the vote to deadlock.
"Paul won the sing-off hands down," she stated. "I said to Louis, 'I am so angry at you, come on, don't wimp out.'
"He told me to shut up. I won't tell you what I said after that."
The 'X Factor' tour kicks off in Belfast on 13 February. Paul will perform at the Manchester dates on the 20 and 21 February.