The dust had barely settled after Zayn Malik's shocking announcement that he was quitting One Direction, when some of the group's diehard fans took it upon themselves to blame Perrie Edwards for his decision.
SEE MORE:
Zayn confirmed on Wednesday afternoon that he was leaving the pop group, five years after they were first formed on 'The X Factor', claiming that he wanted to live the life of a "normal 22-year-old".
While the band have said that they intend to continue as a four-piece, that clearly wasn't enough for some Directioners, who have furiously hit out at Zayn's fiancée, Perrie.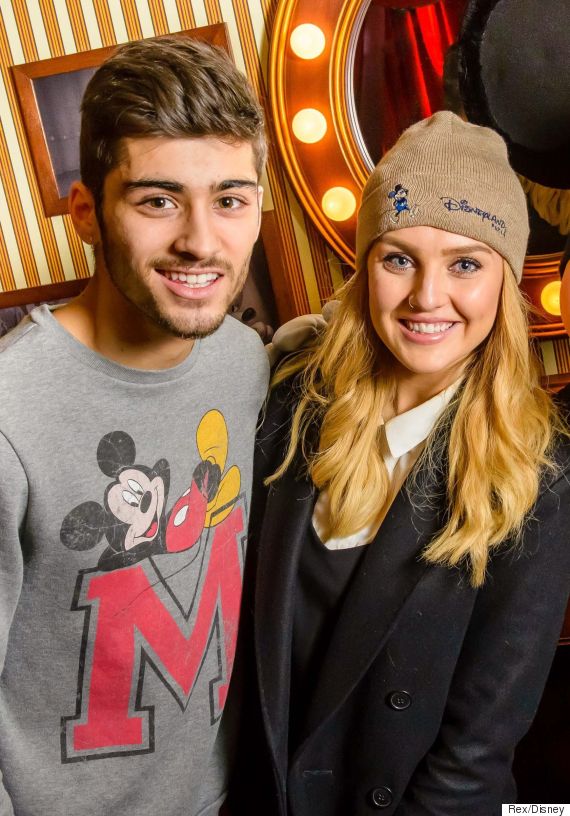 Zayn Malik and Perrie Edwards
Some have even gone as far as branding her the 1D version of Yoko Ono, whose relationship with John Lennon is considered by many to have led to The Beatles disbanding.
Perrie Edwards is about to be the Yoko Ono of our generation.

— Isabelle Chapman (@Isa_Chapman) March 25, 2015
This is all that rat Perrie's fault

— rupi (@rupsidaisy) March 25, 2015
perrie broke up one direction just like yoko ono broke up the beatles

— quissy (@chrissyveronic) March 25, 2015
he dumped the group when he should have dumped perrie i'm sleep wake me up when he's single

— x (@meena_lol) March 25, 2015
LEAVE PERRIE NOT THE BAND

— lucia (@niallperfhoran) March 25, 2015
Others have suggested that Perrie should consider leaving her band, Little Mix, if she wants to stay with Zayn, after he cited "wanting to live a normal life" as his reason for quitting the group.
Perrie should leave little mix too just saying

— why (@toplesstyles) March 25, 2015
um I don't see Perrie Edwards leaving Little Mix…

— Lana (@alannnuhh) March 25, 2015
Perrie needs to leave the band too if she wants to have a "normal" life with zayn

— verna (@flirtystylesx) March 25, 2015
And then there are those fans who have sent Perrie messages of encouragement, urging her to look after Zayn (though they're still slightly pointing the finger of blame by suggesting he left the band to be with her, of course).
Perrie you officially have my whole world. Please love him like we do.
#AlwayInOurHeartsZaynMalik pic.twitter.com/atnAivcbk0

— i love you malik (@hxpelessnouis) March 25, 2015
dear perrie pls take good care of zayn make him happy don't make him cry bc he chose you over us

— DONT LEAVE US ZAYN (@hormonalstyles) March 26, 2015
To Perrie,

Sincerely, Directioners pic.twitter.com/5bQsSJkvdn

— zaynmalik1D (@nutellaxdallas) March 26, 2015
Last week, Zayn dropped out of the Asian leg of the group's 'On The Road Again' world tour, after being signed off with "stress".
Liam Payne later came under fire from the group's loyal fanbase when he made light of his bandmate's absence in a photo on Twitter, where he was seen posing with his hand over Zayn's face.
Following this, rumours began circulating that he was bowing out of the group, with a source telling a newspaper earlier this week: "At the moment he's convinced he wants out. He is finding it all too much and wants to quit the group."